Web Designer
Posted Jan 7
As a web designer at Heartland, you will report to the Manager of Digital Content and have the opportunity to work on and speak into many facets of online marketing.
The ideal candidate is comfortable using applications to create digital designs and may have front-end development skills to create web pages and emails using HTML, CSS, and Javascript. And is not afraid to jump right in and use their skills to make an impact.
Responsibilities:
Design on-brand creative solutions for a variety of uses: websites, email templates, social media graphics, brand campaigns, motion graphics and photography
Collaborate with cross-functional teams to deliver designs that are creative, useful, and align with technical and brand standards
Take ideas from concept to execution, working with project managers, designers, developers, and content experts to deliver an effective user experience
Create annotated sketches, wireframes and workflows that address user needs and business goals and translate them into intuitive user interfaces.
Review product positioning and online marketing content to identify room for improvement
Provide advice and guidance on the aesthetic for campaigns, projects and other initiatives
Working Conditions:
Work is performed in a normal office environment. Travel may be required.
Qualifications:
An experienced professional with at least 4 years experience
A sense of whats trending in digital and how to implement it into Heartland
Understands how to identify and creatively solve problems before they occur using foresight and communication.
Not afraid to bring new ideas and challenge others to be their best
Has good judgement in proposing ideas and giving/getting feedback
Knowledge of current design software (Adobe Creative Suite: XD, Photoshop, Illustrator, Animate, After Effects and Premiere, Microsoft PowerPoint/Keynote)
Solid understanding of:
HTML & CSS for web and email - ability to read and edit
Responsive design and the code behind it
Exporting final web assets (images, video, gifs) paying special attention to dimensions (1x & 2x) file size, and visual quality
Ability to manage and organize several projects simultaneously
Bonus - experience with animation (video and web), illustration, and/or video production
Bonus - experience with Pardot for landing pages, email and forms
Level: Works under limited supervision; work has a moderate amount of variability; encounters problems that require analysis of several factors to solve.
Disclaimer:
The above statements are intended to describe the general nature and level of work being performed by people assigned to this job. They are not intended to be an exhaustive list of responsibilities, duties and skills required of personnel so classified. Nor are such responsibilities, duties and skills static; changes will occur over time.
HPS offers a competitive salary and comprehensive benefits package to qualifying employees.
This role can be based anywhere in the US.
Heartland is headquartered in Oklahoma City, OK.
Misc Info For This Position:
Remote Mix: 100% Remote
Job Type: Full-Time
Regional Restrictions: USA Only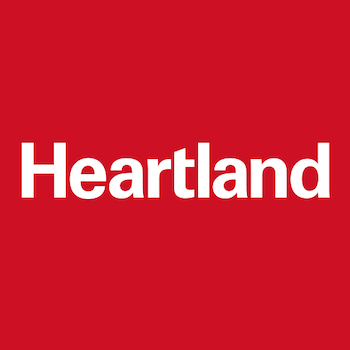 Heartland Payment Systems

United States

Website
Job Info:
100% Remote
Full-Time
USA