Visual Designer
Posted Apr 25
We're looking for a Visual Designer to join the CX team at Modus. Want to help our clients build awesome solutions to accomplish their goals and vision? Are you interested in working from home with some of the best talents on the planet? Then keep reading.
About You
You are passionate about exceptionally designed, functional software. As a visual designer, you're comfortable collaborating with user experience designers, interaction designers, and user interface designers as well as product managers, developers, and client stakeholders. You may even have had user experience roles or UI designer roles in the past, or are comfortable with those responsibilities today.
Your portfolio includes examples of design across workflows to accomplish a user's task or goal. Even though individual screens may show your ability to design ONE screen, we're interested to see how you tie several screens together visually and use patterns, components, hierarchy, and position. You can walk us through your design decisions for desktop and mobile applications from start to finish, and where you changed your own mind or someone else's in the process.
You understand the principles of user interface design to know when to use radio buttons instead of checkboxes. You understand how to critique your colleagues' work and also how to apply their critique to improve your own work.
Your toolkit likely includes Sketch, InVision, Figma, Photoshop, and maybe even CSS and Javascript, but you're flexible to use whatever your client and collaborators need you to use. You may even be comfortable designing presentations, motion graphics, or building design systems, or perhaps you want to be. Let us know!
Why Modus Create:
Our Benefits may vary according to the country you are located in, so please reach out to our recruiter in case you have any questions.
If you live in the USA and you become a full-time employee at our office we offer:
Competitive compensation
Health insurance (medical, vision, and dental) and other benefits (FSA and HSA)
401(K) match to up to 3.5% of your annual salary
Remote work
The chance to work side-by-side with thought leaders in emerging tech
Flexible Time Off/PTO
Misc Info For This Position:
Remote Mix: 100% Remote
Job Type: Full-Time
Regional Restrictions: USA Only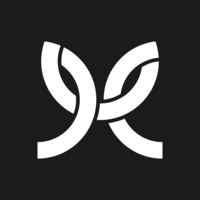 Modus Create

Reston,VA
United States

Website
Job Info:
100% Remote
Full-Time
USA