Vice President and Chief of Staff - Office of the CEO
Posted Apr 21
We are seeking a Chief of Staff reporting directly to the Chief Executive Officer. This position will act as both an advisor to the CEO and a delegate on his behalf. You will partner closely with the executive and extended leadership team(s) to develop, align and execute strategic plans across the business, on a global scale. You will help identify opportunities and avoid unnecessary distractions that potentially limit our ability to deliver and scale. Day-to-day responsibilities are dynamic and will vary greatly based on the candidate & the business needs at the time.
What You'll Do
In partnership with CFO, drive the annual business planning and prioritization process and work intimately with the executive leadership team to shape strategic priorities
Own content, strategy and agendas for executive team meetings, executive offsites and Board of Directors meetings
Act as thought partner and trusted advisor to the CEO on all aspects of corporate strategy
Build collaborative relationships with other members of the executive team; assist in the alignment of priorities and acceleration of decision making
Lead and/or participate in cross-functional projects and/or strategic initiatives, as assigned by the CEO
Partner and/or lead Fastly Transformation Initiatives
Drive monthly operations dashboard process and reporting
Manage, govern and provide oversight and direction to the Fastly Executive Assistant Community ensuring consistency in the delivery and application of administrative support
Partner with Internal & External Communications team to build, integrate and manage the annual Fastly calendar, effectively prioritizing and sequencing competing events and business rhythms (ie, Board Meetings, Customer engagements, Speaking events, Conferences, etc)
Collaborate with Chief People Officer on development and execution of specific talent and/or team related priorities
Elevate the team's focus on the competitive landscape keep us current on various trends, key metrics and potential new business opportunities
What We're Looking For
You are an excellent communicator, conveyor of information across multiple channels (written and verbal), capable of translating complex strategies into actionable processes and outcomes
You are an experienced business leader with a customer-first' mindset
You have a knack for helping leaders and companies build more global AND local business practices
You are a change agent. You have excellent leadership skills including the ability to set direction and vision, drive innovation and manage change
You're a natural at building relationships, collaborating with and influencing others
You think creatively and see constraints as challenges that can be solved
You're as comfortable driving strategy as you are rolling up your sleeves
You have a proven track record of leading global initiatives and strategies
You are an exceptional planner and project manager, synthesizing all inputs and balancing needs of multiple stakeholders
You are a trusted confidante who role models integrity, discretion and confidentiality
You're highly skilled in diagnosing issues, identifying systemic and/or root causes and applying effective solutions
Requirements:
BA/BS degree in relevant field or equivalent experience required; MBA strongly preferred
12+ years of professional experience in financial management, business planning, operations management, strategy, project management, or other business-related role
Director-level operating experience (e.g., marketing, product, business development) in similar Technology and/or high growth and dynamic company/industry (global industry experience is a must)
Strong program management skills to drive multiple initiatives in a changing environment with limited supervision
Experience in small and large scale mergers & acquisitions
Experience navigating complex / matrixed business organizations and negotiating optimal solutions across cross-functional teams
Analytic, strategic and structured thinker with entrepreneurial drive
Clear and effective communicator via virtual and in-person
High integrity, trusted advisor with high EQ and low ego
Exercise sound judgment, tact, diplomacy, integrity and professionalism at all times
Ability to react with appropriate urgency to situations and requests
Experience in digital transformation in process, tooling & communication
Fastly is proud to deliver a strong total rewards program to our employees. This role is eligible to participate in the following benefits:
Health benefits (medical, dental, and vision)

Medical: Cigna or Kaiser available

Retirement benefits and employer match
Life Insurance (Basic and Voluntary Life)
Short & Long Term Disability with a buy-up LTD option
Voluntary Accident & Critical Illness benefits
Flex Spending Accounts & Mass Transit benefits
Open Vacation Policy
Sick Time
Generous leave benefits (medical, maternity, paternity, and personal)
Paid wellness days
Employee Assistance Program
Learning & reimbursement program stipend
Mobile and internet allowance
Wellness stipend
Pet insurance
Fastly reserves the right to amend or modify for any reasons in accordance with applicable law.
Why Fastly?
We have a huge impact.Fastly is a small company with a big reach. Not only doour customershave a tremendous user base, but we also support a growing number ofopen source projects and initiatives.Outside of code, employees are encouraged to share causes close to their heart with others so we can help lend a supportive hand.
We love distributed teams.Fastly's home-base is in San Francisco, but we have multiple offices and employees sprinkled around the globe. In fact, 50% of our employees work outside of SF! An international remote culture is in our DNA.
We care about you.Fastly works hard to create a positive environment for our employees, and we think your life outside of work is important too. We support our teams with great benefits like up to 20 weeks of paid parental leave, options for free medical/dental/vision plans, and an open vacation program that enables our folks to take the time they need to recharge (some benefits may vary by location).
We value diversity.Growing and maintaining our inclusive and diverse team matters to us. We are committed to being a company where our employees feel comfortable bringing their authentic selves to work and have the ability to be successful -- every day.
We are passionate.Fastly is chock full of passionate people and we're not one size fits all'. Fastly employs authors, pilots, skiers, parents (of humans and animals), makeup geeks, coffee connoisseurs, and more. We love employees for who they are and what they are passionate about.
We're always looking for humble, sharp, and creative folks to join the Fastly team. If you think you might be a fit, please apply!
Misc Info For This Position:
Remote Mix: 100% Remote
Position Level: Executive
Job Type: Full-Time
Regional Restrictions: USA Only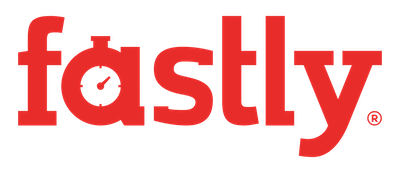 Fastly

San Francisco,CA
United States

Website
Job Info:
100% Remote
Executive
Full-Time
USA