Vice President, Corporate Controller
Posted Apr 21
Reporting to the CAO, the Corporate Controller will provide hands-on accounting operational support for our company. This seasoned individual will be both a team leader and strong individual contributor, and be responsible for all areas relating to accounting and consolidation, and internal/external financial reporting. In addition, this position will help set accounting policies, design and implement automation of accounting processes, improve procedures and internal controls, and establish and manage international entities and the accounting for these entities. The successful candidate will be able to apply his/her technical accounting knowledge, and analytical skills to lead a dynamic, first class, highly scalable and efficient, international accounting team for a hyper-growth, high-tech company.
What You'll Do
Oversee accounting department operation comprising a group of 15+ team members.
Establish strong trusting relationships with inter-departmental peers, and be the go to accounting source in the Company.
Scale the accounting function by retaining and developing internal talent; effectively recruit external team members that personify Fastly's core values; and cultivate a highly skilled and productive team committed to professional standards.
Develop and drive necessary financial policies, procedures, and internal controls and play a leading role in directing change initiatives and process improvements.
Evaluate, implement, document, and maintain adequate and effective internal controls in compliance with SOX 404.
Build a financial tech stack to properly leverage, integrate, and scale for timely and accurate information, and to support organizational growth and change
Continually evaluate and optimize month-end close processes, striving to deliver process automation and scalability, improved accuracy, and higher customer service
Direct an effective accounting function to maximize efficiencies and reduce close timeline while maintaining accurate financial reporting under US GAAP
Deliver accurate and timely financial statements to the relevant users , including internal and external financial reporting packages Manage and leverage outsourced international accounting service providers
Co-lead international expansion efforts, including consulting on entity and tax requirements
Oversee annual external audit for both US and International locations
Assist with US and International annual filings for corporate income tax, sales tax, and property tax, and worldwide tax compliance
Build, supervise, develop, mentor, establish and review goals for the accounting team
What We're Looking For
Must be hands on and a proven and effective leader. Garners trust and loyalty from subordinates
Minimum 15 years accounting and finance experience, of which a minimum of 4 years must be in high-tech (preferably software) industry and a minimum 5 years as a controller or higher position
Experience with a national accounting firm required
Experience managing a high growth private company transitioning rapidly between stages in the growth life cycle, as well as public company experience.
Experience in SaaS and software industries strongly preferred
Experience leading, managing and scaling the accounting function (team, systems, and processes) through rapid growth
Demonstrated proficiency in ability to analyze financial data and prepare financial reports, statements and projections
Experience with setting up accounting for foreign subsidiaries and managing inter-company transactions and elimination entries
Experience with revenue recognition in a recurring revenue business model preferred
Experience in pre and post M&A transaction work
Proven ability and desire to work effectively, delivering accurate results under tight deadlines, in a fast-paced, entrepreneurial, dynamic environment
Strong communication, collaboration and interpersonal skills, including the ability to interact effectively with all areas and levels of the company
Advanced understanding of Excel for financial modeling, proficient in Word and PowerPoint
Excellent verbal, written communication and presentation skills. Ability to confidently and effectively communicate to all levels within the Company
A Bachelor's degree in Finance, Accounting or Business is required
CPA is required, active status preferred
In accordance with applicable law, Fastly's minimum base pay for this role if hired in Colorado is 253,000 per year. Additionally, this role is eligible to participate in Fastly's equity plan. Final offer amount will be at the company's sole discretion and determined by multiple factors, including years and depth of experience and expertise, location and other business considerations. Note that this role is available to candidates outside of Colorado and different minimum compensation may apply.
Fastly is proud to deliver a strong total rewards program to our employees. This role is eligible to participate in the following benefits:
Health benefits (medical, dental, and vision)

Medical: Cigna or Kaiser available

Retirement benefits and employer match
Life Insurance (Basic and Voluntary Life)
Short & Long Term Disability with a buy-up LTD option
Voluntary Accident & Critical Illness benefits
Flex Spending Accounts & Mass Transit benefits
Open Vacation Policy
Sick Time
Generous leave benefits (medical, maternity, paternity, and personal)
Paid wellness days
Employee Assistance Program
Learning & reimbursement program stipend
Mobile and internet allowance
Wellness stipend
Pet insurance
Fastly reserves the right to amend or modify for any reasons in accordance with applicable law.
Why Fastly?
We have a huge impact.Fastly is a small company with a big reach. Not only doour customershave a tremendous user base, but we also support a growing number ofopen source projects and initiatives.Outside of code, employees are encouraged to share causes close to their heart with others so we can help lend a supportive hand.
We love distributed teams.Fastly's home-base is in San Francisco, but we have multiple offices and employees sprinkled around the globe. In fact, 50% of our employees work outside of SF! An international remote culture is in our DNA.
We care about you.Fastly works hard to create a positive environment for our employees, and we think your life outside of work is important too. We support our teams with great benefits like up to 20 weeks of paid parental leave, options for free medical/dental/vision plans, and an open vacation program that enables our folks to take the time they need to recharge (some benefits may vary by location).
We value diversity.Growing and maintaining our inclusive and diverse team matters to us. We are committed to being a company where our employees feel comfortable bringing their authentic selves to work and have the ability to be successful -- every day.
We are passionate.Fastly is chock full of passionate people and we're not one size fits all'. Fastly employs authors, pilots, skiers, parents (of humans and animals), makeup geeks, coffee connoisseurs, and more. We love employees for who they are and what they are passionate about.
We're always looking for humble, sharp, and creative folks to join the Fastly team. If you think you might be a fit, please apply!
Misc Info For This Position:
Remote Mix: 100% Remote
Position Level: Executive
Job Type: Full-Time
Regional Restrictions: USA Only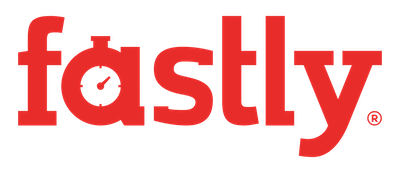 Fastly

San Francisco,CA
United States

Website
Job Info:
100% Remote
Executive
Full-Time
USA