VP of Product
Posted Jan 8
As the company begins to grow, were looking for an experienced product leader to join as the VP of Product. In this role, youll have the opportunity to direct product strategy for both the current and future versions of Time Doctor. Well provide the flexibility and resources you need to revolutionize the work analytics industry in an era where work gets done wherever you have your computer, not just in an office. Together well help millions of people gain the freedom of being able to work from wherever whenever.
Responsibilities:
Work in partnership with the executive team to build and execute a workforce analytics product strategy that makes it easy for teams to hold themselves accountable and become more productive
Setting the product vision and roadmap over the next 1, 3 and 5 years
Identify product KPIs and work with our outstanding Engineering Team to automate tracking
Create and implement product strategy that helps Time Doctor expand into new verticals
Report KPIs and coordinate any necessary user research
Recruit team members to grow our world-class Product team
Coach, mentor, supervise, and inspire the Product Team
Build industry expertise and a deep understanding of the market forces that will shape our business today and in the future
Move quickly. Test rapidly, collect feedback, iterate, rinse and repeat.
Required Skills and Experience:
10+ years experience in product management for a B2B SaaS business
3+ years experience in enterprise product development
2+ years experience being responsible for a business line, P&L, or otherwise managing a team with revenue and retention goals
Data-driven: extremely comfortable in the language of data and statistical analysis, you understand the value of a metrics focused strategy
Customer-focused: a track record of developing feedback loops between customers and a Product Team to improve user experience and business metrics
Structured and methodical: have developed and executed an agile product decision-making framework and communicated it effectively across the organization
Experience with best practices in general management functions (hiring, performance reviews, one-on-ones, etc.)
Well-versed in core concepts related to UI / UX, including direct experience with both qualitative and quantitative analysis, A/B testing, wireframing, rapid-prototyping, developing user feedback loops, NPS, etc.
Knowledgeable across multiple functional areas outside of product management, such as engineering, business development, sales, customer support, finance or marketing.
Strong understanding of the financial principles of running a SaaS business, including CAC, MRR, LTV, etc.
In short, youre experienced in product development, product management, product design, and product strategy
Misc Info For This Position:
Remote Mix: 100% Remote
Position Level: Executive
Job Type: Full-Time
Regional Restrictions: North America Only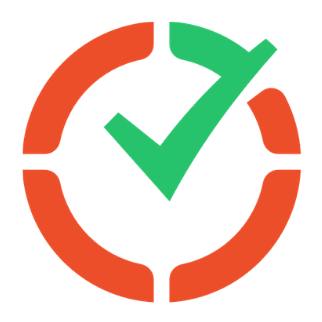 Time Doctor

United States

Website
Job Info:
100% Remote
Executive
Full-Time
North America