VP, Credit & Risk
Posted Apr 21
We are looking for a VP of Credit & Risk who shares our vision of building sophisticated strategies to advance financial inclusion and access to responsible spend. The VP will lead a small and mighty team to manage credit and risk strategies for our diverse portfolio of B2B customers. They will bring impactful ideas from conception to rollout, while providing senior leadership with timely and insightful analysis and recommendations. This highly visible role will work across multiple lines of business to ensure that we implement innovative strategies effectively.
What You'll Do:
Manage the risk and underlying credit function of Airbase's portfolio, including calibrating and setting credit and risk limits, identifying and monitoring key trends and recommending action plans where appropriate.
Develop and maintain credit underwriting strategies by conducting complex analysis to segment data and isolate risk using techniques such as clustering, decision trees and other statistical methods, leveraging both internal and external credit data.
Support the launch of new products and channels by evaluating loss, profitability and anticipated behavior given the product constructs.
Develop framework for portfolio risk assessment including evaluation of credit and financial performance across varied lending products and industry segments.
Establish and leverage cross-functional partnerships and network with key internal and external constituencies.
Utilize statistical analysis to perform risk, financial and data analysis including profiling, sampling, forecasting and new program due diligence.
Prepare risk management presentations that include analytics on expected portfolio performance and areas of potential risk and/or opportunity to C-Suite and board members.
Responsibility covers managing portfolio risk policy, focusing on growing and maintaining healthy portfolios through line and various accounts maintenance programs such as limit increase/ decrease, accounts renewals/ closure, cross-selling between products.
Manage the credit/risk/fraud budget and execution.
Identify policy improvement opportunities and take ownership of policy analytics from conception to execution, including business impact tracking.
Implementing systems and processes that will allow our credit and risk teams to scale with the business.
What You'll Bring:
10+ years of credit risk management experience preferred in Banking or FinTech.
Experience building and managing a credit program.
Knowledge of business credit risk trends and first party and third party fraud risks.
Strong analytical skills and prior experience leveraging large and complex datasets for driving business decisions.
Demonstrated skill and experience with SQL, Tableau, Excel, and PowerPoint.
You thrive in an iterative environment and are not afraid to get your hands dirty.
Strong skills working across functions and disciplines.
You have a knack for creative, strategic thinking and operational effectiveness.
You are effective at communicating with stakeholders with varying business goals and levels of technical knowledge.
We offer competitive cash compensation and equity. We're a remote team and are happy to work with candidates from anywhere in the world.
Misc Info For This Position:
Remote Mix: 100% Remote
Position Level: Executive
Job Type: Full-Time
Regional Restrictions: USA Only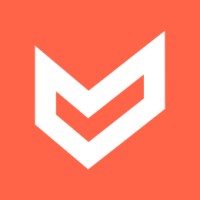 Airbase

San Francisco,CA
United States

Website
Job Info:
100% Remote
Executive
Full-Time
USA