UX Strategist
Posted Apr 25
We're looking for a UX Strategist to join our CX team at Modus. Want to solve interesting and challenging problems for our clients Are you interested in working from home with some of the best talent on the planet Then keep reading.
About you
As the UX Strategist at Modus Create, you will bring strong UX design leadership and interface design skills to identify, define, concept, and deliver world-class applications, products, portals, and websites for our International Clients. This positions main focus is leading short term strategy projects. These projects can last between 2 and 6 weeks and youll run 1 or 2 per month. We expect you to help transition 80-90% of these projects to longer term, managed team projects.
As a UX Strategist at Modus Create, you will:
Run Strategy Workshops: Youll use our existing Miro boards to run strategy workshops. The ultimate goal of these workshops is to help the client team agree how the product will not just improve users lives, but also improve the health of the business. To do this, you will help the client define measurable business objectives appropriate for the companys stage and business model. Furthermore, you will guide the client in defining measurable product metrics to forecast business health. To get buy-in for the products experience vision, youll run persona and user journey workshops with clients to socialize research findings. Youll also run design studio workshops to generate many ideas and then narrow down to a promising few to prototype.
Uncover Competitive Advantages Through User Research: At Modus, we believe user research is just as much about finding competitive advantages as it is about minimizing risk. You will lead user research to uncover rich, contextual details about users behaviors, goals, pain points, and environments. From your findings you will identify opportunities to differentiate the product from competitors. You will answer key questions such as how brands are communicated and experienced through digital interactions, and how digital interactions fit into broader customer experiences. You will combine in-depth knowledge of client business objectives, online strategies, and their competitive landscape with a rich background in the digital industry to deliver effective digital recommendations. More tactically, you will plan who to research with, select an appropriate research method, recruit participants, and moderate research sessions. This could involve both qualitative and quantitative research methods. As part of planning, you will need to consider project timelines when deciding which methods are feasible.
Get Buy In for An Experience Vision: Your success in this role largely depends on your ability to sell an experience vision a narrative about how the product will fill a need for users and drive revenue or retention as a result.
Design the Foundations of the Product: While you will help the client set a high level vision for the experience and how it will meet users needs, you will also create wireframes and prototypes to communicate product specifications to developers. You will design a few key features or workflows (generally one or two sprints worth of dev work), but not the entire product.
Transition Projects to Longer Term Delivery Teams: Ultimately, you will transition these projects to longer term delivery teams. This will involve creating a transition plan to get new team members up to speed with learnings from the strategy engagement. Youll also provide oversight and continuity during the first few weeks of the transition. This could include attending client meetings and short, daily syncs with the delivery team.
[In reference to requisitions 1056]
Things You Might Do
Modus is a fast-growing, and remote-first company, so you'll likely get experience on many different projects across the organization. That said, here are some things you'll probably do:
Give back to the community via open source and blog posts
Travel and meet great people- as part of our remote-first lifestyle, it's important that we come together as needed to work together, meet each other in person and have fun together. Please keep that in mind when you apply.
Teach and be taught: Modus creates active teams that work in internal and external projects together, giving opportunities to stay relevant with the latest technologies and learning from experts worldwide
Interact directly with internal and external clients to represent Modus and its values
Why Modus Create:
Our Benefits may vary according to the Country you are located in, so please reach out to our recruiter in case you have any questions.
If you live in USA and you become a full time employee at our office we offer:
Competitive compensation
Health insurance (medical, vision, and dental) and other benefits (FSA and HSA)
401(K) match to up to 3.5% of your annual salary
Remote work
The chance to work side-by-side with thought leaders in emerging tech
Flexible Time Off/PTO
Misc Info For This Position:
Remote Mix: 100% Remote
Position Level: Senior
Job Type: Full-Time
Regional Restrictions: USA Only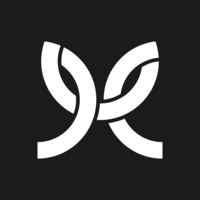 Modus Create

Reston,VA
United States

Website
Job Info:
100% Remote
Senior
Full-Time
USA