UX Researcher
Posted Mar 10
We're looking for a Senior UX Researcher to join the Customer Experience team at Modus. Want to help our clients build awesome solutions to accomplish their goals and vision? Are you interested in working remotely with some of the best talent on the planet?
About You
As a Senior UX Researcher at Modus Create you will be responsible for designing, planning, conducting formative and summative user research and usability studies, and decision preparation. Therefore, you will analyze data collected through research and summarize it into clear and concrete insights.
It will require a precise eye for detail, an interest in storytelling, creativity, compassion, and problem-solving abilities. You'll need excellent interpersonal skills and the ability to achieve agreement with various stakeholders.
You will bring a variety of research methods to aid the team's efforts from exploratory studies to usability evaluations, employing both qualitative and quantitative approaches.
You have around 5+ years of relevant experience in a similar role in the User Experience Industry
You have an expert understanding of core research methods (exploratory interviews, concept testing, usability and impression testing, basic surveys)
You are a problem solver and a collaborative team player who can handle multiple streams at the same time.
You are as comfortable conducting in-depth interviews as crunching statistical data.
You are an excellent communicator, ready to navigate a complex working environment with numerous stakeholders.
[In reference to requisition 196]
Things You Might Do
As a Senior UX Researcher with Modus create your main job responsibilities will be :
Engage stakeholders in the user research process to help them internalize findings and believe in the research results.
Define the research objectives and formulates research proposals to inform specific design decisions.
Use a variety of qualitative and quantitative analysis techniques, as well as client feedback, to understand needs of our target group, identify new problem areas, and generate insights to improve the client experience.
Perform statistical analyses to discover findings in quantitative data and product analytics.
Track research findings across multiple initiatives/projects.
Collaborate with the UX and Product Management team in making evidence-based design decisions and shaping product roadmaps around user goals and needs.
Communicate your insights and recommendations clearly and widely with user personas, research reports, journey maps, and more
Prepare and deliver easy-to-understand, well-designed research plans and findings tailored to a variety of audiences.
Collaborate with clients to recruit participants for research, including writing screening questionnaires and crafting recruiting messages.
Continuously share user insights to the broader organization to nurture our client-centred approach
Manage evaluative research initiatives, such as concept testing, usability testing, or hypothesis testing.
Modus is a fast-growing, and remote-first company, so you'll likely get experience on many different projects across the organization. That said, here are some things you'll probably do:
Give back to the community via open source and blog posts
Travel and meet great people- as part of our remote-first lifestyle, it's important that we come together as needed to work together, meet each other in person and have fun together. Please keep that in mind when you apply.
Teach and be taught: Modus creates active teams that work in internal and external projects together, giving opportunities to stay relevant with the latest technologies and learning from experts worldwide
Interact directly with internal and external clients to represent Modus and its values
Why Modus Create
Our Benefits vary according to the Country you are located in and employment status, so please reach out to our recruiter in case you have any questions.
If you live in USA and you become a full time employee at our office we offer:
Competitive compensation
Health insurance (medical, vision, and dental) and other benefits (FSA and HSA)
401(K) match to up to 3.5% of your annual salary
Remote work
The chance to work side-by-side with thought leaders in emerging tech
Flexible Time Off/PTO
If you live anywhere else you can become a contractor, and then we offer:
Competitive compensation
100% Remote work (could vary according to the client's needs)
Travel according to client's needs
Misc Info For This Position:
Remote Mix: 100% Remote
Position Level: Senior
Job Type: Full-Time
Regional Restrictions: USA Only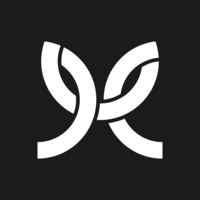 Modus Create

Reston,VA
United States

Website
Job Info:
100% Remote
Senior
Full-Time
USA