UX Designer
Posted Mar 10
We're looking for a UX Designer to join the engineering team at Modus. Want to help our client's build awesome solutions to accomplish their goals and vision? Are you interested in working from home with some of the best talent on the planet? Then keep reading.
About You
As a Senior UX Designer at Modus Create you are committed to designing functional software while understanding the importance of business objectives and are keen to understand your users through research. You are closely collaborating with cross-functional teams and presenting concepts, insights, and outcomes to various stakeholders.
You can think big picture and present design ideas via sketches, storyboards, hi-fidelity mockups, prototypes. You have the ability to go in depth and elevate the user experience of existing products.
You are proficient in presenting your work to a whole range of stakeholders and getting client buy-in for the work you deliver.
You have around 5+ years of industry experience as a user experience designer, interaction designer, information architect, or any other similar role in the User Experience Industry.
You are thoughtful in your approach and can walk us through your concept and explain the reasoning behind where you changed your own mind or someone else's.
You are open to collaboration and love finding the great idea that hides behind the good ones. You can easily zoom out and in as necessary.
Experience working in direct collaboration with product leadership, development managers, and cross-functional stakeholders.
Experience creating prototypes, wireframes and information architecture for complex web applications or workflows.
[In reference to requisition 196]
Things You Might Do
As a Senior UX Designer with Modus create your main job responsibilities will be:
Use business requirements to assist in developing use cases and user flows that accurately represent the future state of the experience.
Facilitate the design process, present and iterate on design solutions.
Partnering with UX researchers in identifying opportunities while uncovering and addressing user needs.
Produce design deliverables in an iterative and transparent way.
Create wireframes, information architecture, sketches and prototypes that focus the prioritisation of content, availability of functionality, and enablement of intended behaviours.
Facilitate the development of high-quality designs by proactively partnering with engineers and product teams in establishing a common ground.
Modus is a fast-growing, and remote-first company, so you'll likely get experience on many different projects across the organization. That said, here are some things you'll probably do:
Give back to the community via open source and blog posts
Travel and meet great people- as part of our remote-first lifestyle, it's important that we come together as needed to work together, meet each other in person and have fun together. Please keep that in mind when you apply.
Teach and be taught: Modus creates active teams that work in internal and external projects together, giving opportunities to stay relevant with the latest technologies and learning from experts worldwide
Interact directly with internal and external clients to represent Modus and its values
Why Modus Create:
Our Benefits may vary according to the Country you are located in, so please reach out to our recruiter in case you have any questions.
If you live in USA and you become a full time employee at our office we offer:
Competitive compensation
Health insurance (medical, vision, and dental) and other benefits (FSA and HSA)
401(K) match to up to 3.5% of your annual salary
Remote work
The chance to work side-by-side with thought leaders in emerging tech
Flexible Time Off/PTO
If you live anywhere else you can become a contractor, and then we offer:
Competitive compensation
100% Remote work (could vary according to the client's needs)
Travel according to client's needs
The chance to work side-by-side with thought leaders in emerging tech

Do you have what it takes? Apply today!
Misc Info For This Position:
Remote Mix: 100% Remote
Position Level: Senior
Job Type: Full-Time
Regional Restrictions: USA Only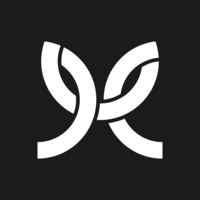 Modus Create

Reston,VA
United States

Website
Job Info:
100% Remote
Senior
Full-Time
USA