UX Architect
Posted Dec 2
We're looking for a UX Architect to structure and improve our clients digital products' usability. Are you interested in working from home with some of the best talent on the planet? Then keep reading.
About You
As a Senior UX Architect at Modus Create you are committed to designing functional software while understanding the importance of business objectives and you are keen to understand your users through research. You love coding websites, maintaining its aesthetics, and ensuring that the products are user-friendly. You also enjoy analyzing the behaviors and patterns of users to improve overall functionality.
You are passionate about user satisfaction and competent in every aspect of building a software. Ultimately, our high-quality UX Architect will be an expert in problem-solving and an innovative thinker.
You bring 3+ years of experience working as a UX Architect and has a degree in Human Factors, Interaction, Graphic or Interface Design. You have superior computer programming skills on HTML, CSS and JavaScript, even if direct coding will not likely be performed by this role.
You have demonstrable experience in interaction design principles and tools (wireframes, personas, mental models, etc) and enjoys being up -to-date of current online product best practices.
Things You Might Do
As a Senior UX Architect with Modus create your main job responsibilities will be:
Research and evaluate usability.
Demonstrates passion for researching and designing great information architectures.
Provide interactive designs.
Develope design interfaces.
Code website structure.
Develop innovative design concepts.
Extensive experience architecting and developing client-side applications using Javascript libraries, bootstrap functionalities and understanding other application strengths and weaknesses.
Modus is a fast-growing, and remote-first company, so you'll likely get experience on many different projects across the organization. That said, here are some things you'll probably do:
Give back to the community via open source and blog posts
Travel and meet great people- as part of our remote-first lifestyle, it's important that we come together as needed to work together, meet each other in person and have fun together. Please keep that in mind when you apply.
Teach and be taught: Modus creates active teams that work in internal and external projects together, giving opportunities to stay relevant with the latest technologies and learning from experts worldwide
Interact directly with internal and external clients to represent Modus and its values
Why Modus Create:
Our Benefits may vary according to the Country you are located in, so please reach out to our recruiter in case you have any questions.
If you live in USA and you become a full time employee at our office we offer:
Competitive compensation
Health insurance (medical, vision, and dental) and other benefits (FSA and HSA)
401(K) match to up to 3.5% of your annual salary
Remote work
The chance to work side-by-side with thought leaders in emerging tech
Flexible Time Off/PTO
Misc Info For This Position:
Remote Mix: 100% Remote
Position Level: Senior
Job Type: Full-Time
Regional Restrictions: USA Only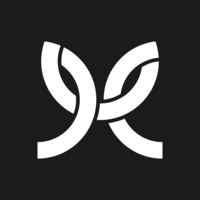 Modus Create

Reston,VA
United States

Website
Job Info:
100% Remote
Senior
Full-Time
USA