Technologist, Product Security Engineer
Posted Apr 21
Our two brands, WD and SanDisk, offer consumers new ways to aggregate, organize, secure, and share the data that matters to them, no matter the content or where it resides. As our digital world and capabilities expand, we evolve to meet the needs of this highly dynamic, constantly changing environment. We create personal cloud experiences that seamlessly collect all your pictures, music, videos, and documents together. Developing state-of-the-art encryption technologies that protect your most valuable content, we are committed to putting consumers in control over every aspect of their digital world.

The Product Security Engineer will be a member of the Product Security Assurance team specializing in security considerations for devices with Cloud components. In this role you will collaborate with product development teams providing a security lens to product requirements, architecture and design to ensure the product satisfies customer expectations for security and privacy. Your expertise in security considerations for cloud applications will help you advise teams on specific threats that must be mitigated. You are a security thought leader helping define the product security vision and the strategy for delivering the vision. You will work with leadership at all levels in the organization to help them understand the vision and adapt product development roadmaps to implement the strategy. You will mentor other security engineers and product development teams on security best practices including threat modeling and security validation. You will also collaborate with our internal tools development organization and quality assurance team to identify tooling/automation features that will help us ensure the security requirements are met.
Our ideal teammate has experience developing cloud applications that meet the highest cybersecurity standards, is highly motivated and passionate about technology and is always eager to stay up to date with the latest industry trends and technologies. If this applies to you join us so that we can develop together the future of storage devices that enhance our digital experience in everything we do.

Responsibilities

Lead and mentor security engineers and development team members in learning and applying secure development activities and security controls
Advise leadership at all levels on security risk and impact
Review security architectures and implementations for software and cloud applications (AWS expertise preferred); identify gaps and misconfigurations;
Advise teams on security architectures and implementations for cloud applications
Be a key technical contributor to the continuous improvement of the Secure Development Lifecycle
Develop reference threat models for components
Assist development teams in adapting the reference threat model to the product/component specific threat model
Perform security assessments, code audits and design reviews
Collaborate with development teams on security during design/development/testing
Research and develop technical solutions to mitigate security risks
Participate in industry consortiums/standards bodies and conduct research to identify new attack vectors and industry trends
Maintain awareness of cloud security incidents in the external community to identify threats and opportunities for enhancement.
Qualifications
Basic Qualifications (Required Skills & Experience)

Bachelor's degree or greater with focus in Computer Science, Engineering, or relevant field from an accredited college/university
Deep expertise in cloud application threats, mitigations and controls for cloud applications
Experience building and configuring cloud applications (AWS preferred)
Knowledge of cybersecurity standards and best practices including Secure Development Lifecycle (SDL)
Hardware and software security architecture design and integration
Experience with cloud software development
Excellent written and verbal communication skills
Experience with multiple programming languages (such as C/C++, Java, Rust, Go, Python, Perl, etc.)
Knowledge of cryptographic protocols and best practices. Experience working with cryptographic protocols/libraries
Threat modeling, security risk assessments, vulnerability analysis and research
Typical Minimum Experience Preferred (Desired Skills/Experience)

7+ years of related experience preferred
3+ years of software design and development
Experience with AWS application development (preferred)
Additional Information
Western Digital is committed to providing equal opportunities to all applicants and employees and will not discriminate based on their race, color, ancestry, religion (including religious dress and grooming standards), sex (including pregnancy, childbirth or related medical conditions, breastfeeding or related medical conditions), gender (including a person's gender identity, gender expression, and gender-related appearance and behavior, whether or not stereotypically associated with the person's assigned sex at birth), age, national origin, sexual orientation, medical condition, marital status (including domestic partnership status), physical disability, mental disability, medical condition, genetic information, protected medical and family care leave, Civil Air Patrol status, military and veteran status, or other legally protected characteristics. We also prohibit harassment of any individual on any of the characteristics listed above. Our non-discrimination policy applies to all aspects of employment. We comply with the laws and regulations set forth in the Equal Employment Opportunity is the Law poster.

Western Digital thrives on the power and potential of diversity. As a global company, we believe the most effective way to embrace the diversity of our customers and communities is to mirror it from within. We believe the fusion of various perspectives results in the best outcomes for our employees, our company, our customers, and the world around us. We are committed to an inclusive environment where every individual can thrive through a sense of belonging, respect and contribution.

Misc Info For This Position:
Remote Mix: 100% Remote
Position Level: Senior
Job Type: Full-Time
Regional Restrictions: USA Only
Salary/Pay Info: 140000-224,000 USD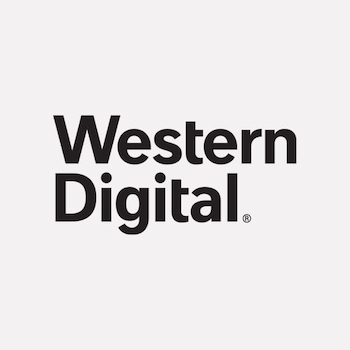 Western Digital

San Jose,CA
United States

Website
Job Info:
100% Remote
Senior
Full-Time
USA
140000-224,000 USD