Technical SEO Strategist
Posted Mar 15
Angi is seeking an experienced, results-driven Technical SEO Strategist who will be responsible for developing and implementing projects that increase the SEO performance of Angi.com and HomeAdvisor.com. This role will have a high degree of ownership over the technical SEO roadmap including prioritizing projects and the detailing needs for implementation. Responsibilities will include conducting assessments to identify opportunities, quantifying their merits, and working with product and engineering teams to implement them successfully. This role will work closely with Product, Engineering, IT, and Design to evaluate the technical SEO impacts of proposed initiatives.
What you'll do
Conduct deep and regular dives into indexation, crawling and rendering to identify actionable improvements
Analyze log files, crawl records and web analytics data to identify opportunities
Provide engineering ready requirements for page speed / site performance, mobile first indexing, single page application rendering, and more
Undertake detailed assessments of competitors to identify specific optimizations that can give Angi a competitive advantage
Review emerging web technologies for SEO opportunities, quantify their potential impact, and spearhead their adoption
Translate algorithmic changes and emerging search trends into optimization strategies
Design and propose SEO experiments to test new techniques and strategies for growth
Package technical workflows into processes for SEO colleagues and train them accordingly
Assess IT, engineering, and product initiatives for SEO ramifications and provide actionable feedback
Who you are
BA/BS degree or equivalent experience (preferred in quantitative field such as computer science/engineering, mathematics, economics, or statistics)
Demonstrated track record of success driving results & business growth via technical SEO
5+ years of SEO experience with enterprise-level websites (i.e. hundreds of thousands or millions of URLs)
Understanding of front-end subjects such as HTML/CSS/JS, Schema, DOM, page speed / critical rendering path, and SSL.
Ability to leverage advanced workflows for identifying opportunities at scale (such as APIs, SQL, Python, and advanced Excel functions)
Comfortable with large and complex data sets (examples include log files, crawl data, and database records)
Experience leveraging enterprise class SEO tools such as onCrawl, Deep Crawl, STAT, Botify and others
Familiarity with page speed and site performance optimization initiatives while leveraging platforms such as New Relic, Speed curve, Lighthouse, CrUX, etc.
Experience with Omniture/Adobe SiteCatalyst or Google Analytics 360 strongly desired
Passionate & curious problem solver: someone who is genuinely curious about how and why people search, extremely knowledgeable about SEO best practices and trends, and relishes in the analytical and technical depths of the industry.
Extremely detail-oriented: but can also see the forest from the trees, balancing the intricacies of SEO with the larger company objectives.
Quantitative and pragmatic: you have a data-driven approach to making decisions.
Analytical, tactical & strategic: experience building a strategic and tactical plan based on analyzing lots of data.
High ownership: autonomous and takes pride in your work, has a sense of urgency, and perseveres through difficulty to deliver high-quality results.
High initiative: An ambitious go-getter who takes initiative without being asked and over-delivers on your promises.
Excellent communicator: ability to clearly communicate and evangelize SEO across all levels, particularly through data.
Results-driven: Focused on achieving results, setting ambitious goals, and able to prioritize appropriately by understanding the balance of value.
Innovative: constantly focused on improving, growing, and coming up with new ways to grow and propel the business.
We value diversity
We know that the best ideas come from teams where diverse points of view uncover new solutions to hard problems. We welcome and value individuals who bring diverse life experiences, educational backgrounds, cultures, and work experiences.
Compensation & Benefits
The salary band for this position ranges from 80,000-125,000, commensurate with experience and performance.Compensation may vary based on factors such as cost of living.
This position will be eligible for a competitive year end performance bonus & equity package.
Full medical, dental, vision package to fit your needs
Flexible vacation policy; work hard and take time when you need it
Pet discount plans & retirement plan with company match (401K)
The rare opportunity to work with sharp, motivated teammates solving some of the most unique challenges and changing the world
Misc Info For This Position:
Remote Mix: 100% Remote
Job Type: Full-Time
Regional Restrictions: USA Only
Salary/Pay Info: 80000-125000 USD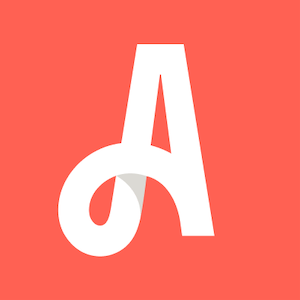 Angi

Denver,CO
United States

Website
Job Info:
100% Remote
Full-Time
USA
80000-125000 USD