Technical Marketing Engineer
Posted Apr 14
As a Technical Marketing Engineer at Venafi, you'll be part of an extremely motivated, dedicated, and experienced team that protects many of the largest organizations in the world.
The Technical Marketing Engineer at Venafi is someone who canuse technology totell strong storiesaboutouremergingMachine IdentityManagementcategory. You will combine go-to-market messaging and activities withprecise demonstrations,clear technical diagrams, reference architecturesandcompelling integration guidesthat highlight the benefits of anexpanding ecosystem of partners.
You are aclearthinker who understands how tosupportunique positioningand compelling messagingwith demos and sales support tools. You will be someone developing security-focusedtechnical content,who'spassionate aboutinformationsecurity,andwhoexhibitstechnical skills, analytical skills, and editorial craftsmanship.If you areself-motivated, proactive and comfortable working in a fast-paced, dynamic environmentthis is the right place for you.
The position requires strong marketing and communications skills, as well asdeepunderstanding ofthe technicalaspects of PKI,SSL/TLS, SSH and other forms of machine-to-machine authenticationand encryption. Youmust also have a broad knowledge ofenterprise software, SaaS services, enterprise IT environments, and rapidly evolving security technologies. You must be comfortableand enjoyworking closely with sales, sales engineering, product management, and marketing.In this role, you will:
Work with the PMM Teams to develop and executetechnical aspects of theirgo-to-market plans and ensure internal organizationalreadiness
Possessrecent, relevant anddemonstrated successmanaging technicalmarketingthat supports the saleofinformation securitysolutions to a Global 5000audience
Define and delivertechnical benefitsandintegrationexpertise toVenafi's enterprisesalesandsales engineeringteams
Translate and articulate technology platformbenefits(i.e., administration, security, integrationbenefits,etc.)
Develop sales toolssuch assales scripts, presentations, and demonstration scripts and can effectively communicate solution benefits with internal sales teams and channelpartners
Developtechnicalsales enablementtraining session andassetsthat helpinternal and field sales teams understandproduct benefits, buyer personavalue, pain points, and key messages relative toall the products in ourportfolio
Work with solution architects and services teamsto document technical conceptsandensure our products arenot onlywell understood, bututilized to the greatest extent possible
Work with the director of competitive intelligence to gather and analyze competitive dataandcreate assetsand educational toolsas part of a comprehensive competitive intelligenceprogram
Take abstract ideas, design it out, build the plan and deliver thedetails
Participate inproduct beta programs and workwith customers,product marketers,product managers, and engineers toenabletesting, gather detailed feedback and replicateissues
Providetechnicalproduct support for sales and marketing events, including customer interactionsandon-sitevisits
Actas an evangelist for Venafisolutionsto market influencers, industry analysts, prospects, and customers at trade shows, industry events, and conferences
Traininternal teams including but not limited to sales staff and solution architect teams worldwide on appropriate usage ofcontent and go-to-market materials forall products in ourportfolio
Build out and maintain lab environments and runs demo systems, replicating customer environments andreal-worldsimulations, in support of go-to-market and enablement efforts
KEY DUTIES
The primary responsibilities for this role include the following, butwillevolve constantly:
Creation of demos and selling tools based on Command of the Message principles
Speakingevents for deeply technical security and PKI-knowledgeable audiences
Technicalcampaignsfocused ontechnical approvers andbuyers
Webcasts,with pointed demonstrations toarticulateoften obscured or deeply integratedvalue
Analystbriefingswith demos
Customer facing technical content like whitepapers, Solution Briefs, Diagrams, How-To Guides
The ideal Venafi Warrior will be armed with:
Minimum7years of technical marketing or equivalentfor enterprise software vendors
Deep understanding ofPKI and private certificate management
Deep understanding of cloud-delivered security, security threats, attack techniques, and mitigation options
Familiarity with security challenges and solutions
Familiarity with account-based selling and regimes like Command of the Message and MEDDIC
Deep understanding of enterprise software environments,including the needs forscalability & highavailability
Experience writing and editing technical documentation and operationalprocedures
Broad understanding ofmodernarchitecturesandtechnical integrations
Experience working with product managementandengineering/developmentteams
Experiencewithas manyof the followingas possible:

Amazon AWS
MS Windows/Azure
Virtual Infrastructures / Infrastructure-as-Code
SaaS Platforms

A BA/BS degree in business, with a preference for MBAs or advanced degrees
Proven experience creatinggo-to-marketdemos and toolsfor complex enterprise IT solutions,specifically withsecurity softwarecompanies
Experience with one-to-many training of salesand solution architectureteams oncomplex solutions and products
Experience in launching new high-tech products anddemonstratingtheirbenefits
Exceptional writing skills, particularly in creating clear and concise technical guides for complex products
While you are busy protecting the world, we've got you covered!
In addition to fostering a work environment with strong work from anywhere ethic, Venafi offers a benefits package that is in the top 1%. We provide 100% employer-paid premiums for both team members and their families. That includes health, dental, and vision insurance. YES, REALLY! We offer four weeks of PTO (Paid Time Off), eleven holidays, and four pick your own community service days. We also offer 401(k) and company matching, company HSA contribution, 2x salary employer-paid life insurance, and parental leave. We even offer pet insurance!
Misc Info For This Position:
Remote Mix: 100% Remote
Job Type: Full-Time
Regional Restrictions: USA Only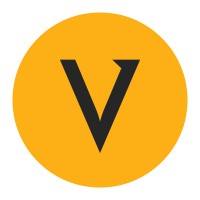 Venafi

Salt Lake City,UT
United States

Website
Job Info:
100% Remote
Full-Time
USA