Technical Accounting Manager
Posted Jan 24
This position is needed to become the go-to person within the Company primarily for providing technical accounting guidance and leading or assisting in technical accou nting projects including M&A transactions. This role will work cross-functionally with broader Finance organizations and other internal groups such as Legal, Business Development, Sales and Human Resources, as well as interface with outside technical advisors and auditors. This role will also be responsible for compliance with Sarbanes Oxley requirements for internal controls in its respective areas of responsibility.
Responsibilities
In this role, youll:
Analyze technical accounting topics/transactions, present key findings to internal stakeholders, document accounting white papers and calculations.
Apply critical thinking and problem-solving skills to break down technical issues, identify applicable accounting guidance, propose and implement solutions.
Be a leader and an expert in your areas of responsibility. Take end-to-end ownership of all aspects of your projects.
Interact extensively across all functional teams within Twilio and treat your cross-functional partners as your customers.
Ensure the consistent exercise of appropriate judgment and integrity in analyzing accounting issues and applying appropriate guidance.
Qualifications
Not all applicants will have skills that match a job description exactly. Twilio values diverse experiences in other industries, and we encourage everyone who meets the required qualifications to apply. While having desired qualifications make for a strong candidate, we encourage applicants with alternative experiences to also apply. If your career is just starting or hasn't followed a traditional path, don't let that stop you from considering Twilio. We are always looking for people who will bring something new to the table
Required:
A Bachelors Degree in Accounting
Active CPA license
5+ years of work experience, with a combination of Big 4 public accounting and public technology companies
Strong technical accounting background, with experience in leases (ASC 842), stock-based compensation (ASC 718), derivatives and hedging (ASC 815), debt and equity financing and business combinations (ASC 805)
Excellent financial reporting skills with proven experience in preparation of financial statements and footnotes, including cash flow (ASC 230), equity roll forward and earnings-per-share
Proficient technical accounting research skills, with ability to assess and implement new accounting pronouncements
Experience in preparing technical accounting documentation, policies and process documents, as well as preparing leadership presentations and team trainings
Experience with ownership of Sarbanes-Oxley concepts, process and controls.
Strong analytical skills with great attention to detail and critical thinking.
Strong verbal and written communication and presentation skills.
Excellent project management skills, with the ability to effectively operate in a fast-paced environment, prioritize, multitask, deliver high quality results within established timeframes and go the extra mile.
Ability to be a self-starter and team player.
A desire to strive for continuous improvement and to enhance Twilios unique culture.
Location
This role will be remote.
Approximately 0% travel is anticipated.
Misc Info For This Position:
Remote Mix: 100% Remote
Position Level: Manager
Job Type: Full-Time
Regional Restrictions: USA Only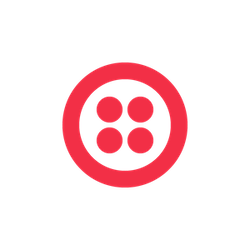 Twilio

United States

Website
Job Info:
100% Remote
Manager
Full-Time
USA