Technical Account Manager (OEM Partnerships)
Posted May 20
Headquartered in Helsinki with offices in Berlin, Sydney and Toronto, Singapore and many remote locations throughout Europe, Aiven provides managed open-source data technologies, such as PostgreSQL, Kafka and M3, on all major clouds. We have raised 150M in VC funding to date and are backed by world-class investors including Atomico, IVP and Earlybird Venture Capital, among others. We plan to invest this funding back into open source.
Our roots are in open source. The services we provide are based on best-in-class open source data technologies. We are establishing the Open-Source Office that will coordinate and increase our contributions to the open source community.
Through Aiven, developers can do what they do best: create applications. Meanwhile, we do what we do best; manage cloud data infrastructure. We enable our customers to drive business results from open source resulting in true transformations far beyond their own backyards.
Aiven's growing Partner organization is looking for a Technical Account Manager to work with our Strategic OEM Partners.
Our team's mission is to create an exponential distribution of Aiven products. Technical Account Manager for OEMs will report to OEM Sales Director and work together with a wider partner team, but moreover with Aiven's Product, Tech Operations and Support Teams. Technical Account Manager will own the strategic partnership with the named OEM partner and be the key relationship owner.
Success in the role will require deep technical understanding of Cloud and Database technologies combined with business acumen to realize monetization opportunities with Aiven's platform.
You will be developing the relationships with key stakeholders and become an expert on a customer's implementation by understanding their top business goals and priorities aligned with Aiven's platform utilization. Your work will include managing the daily operational activities as well as planning and managing the long term product roadmap alignment in the partnership. You will be the heart and soul of these selected partnerships. You will be able to provide a timely account or issue executive level summary status reports both internally and to the customer.
Your success will come from:
Building trusted relationships with the OEM partner
Entrepreneurial mindset in owning and operating the partnership
You love being in control of process and to project management is close to your heart
Requirements
Requirements:
Thorough familiarity with the database, application and network technologies used in Cloud Computing (e.g knowledge of network topologies and devices, database concepts and SQL, multi-tenancy).
Demonstrated ability to Navigate, escalate and lead efforts on complex customer requests or projects involving multiple parties and enterprise systems.
Ability to prioritize, multi-task, and perform effectively under pressure.
Aptitude for both analyzing technical concepts and translating them into business terms, and for mapping business requirements into technical features.
Benefits
Benefits:
We are proud of our supportive and pragmatic organizational culture. We are solution-oriented, and at the same time we cultivate an environment of trust and diversity where everyone can strive for excellence.
Besides our people and culture, at Aiven you'll have;
A dynamic environment in a rapidly growing, pre IPO, international business
Highly experienced colleagues from a variety of backgrounds
Flexible working hours, including remote working when needed
Ability to choose the devices and tools that make you work the best
Participation in employee stock option plan
Please note that benefits and perks may slightly differ depending on location.
Misc Info For This Position:
Remote Mix: 100% Remote
Job Type: Full-Time
Regional Restrictions: USA Only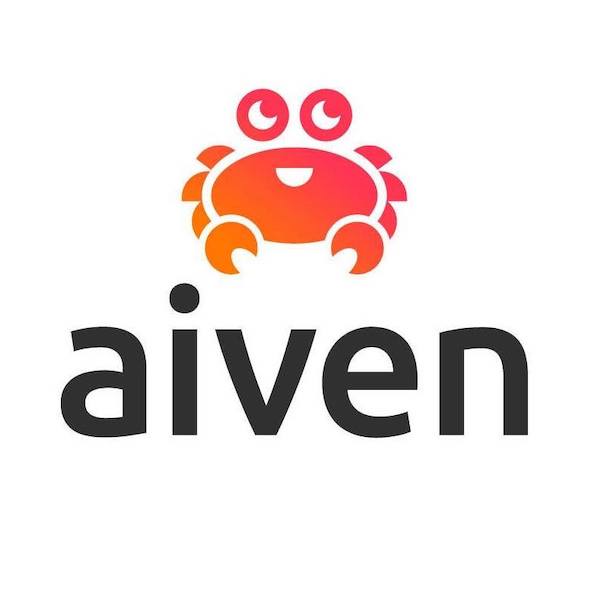 Aiven

Finland

Website
Job Info:
100% Remote
Full-Time
USA