Systems Administrator
Posted Apr 14
Venafi is looking for an innovative System Administrator with a passion for IT. Our IT and Security teams build the foundation for secure, efficient, high performing work environments to help our teammates succeed. The ideal candidate will help drive the team's vision to reality and will be a key contributor to an agile, proactive, positive, team-based work environment while showing individual style and enthusiasm.
Our expectation is that this person is self-motivated, responsible, dedicated and not afraid to challenge and motivate others. The right candidate should be positive, have an open mind, and be willing to learn and adapt to different situations. This person will be a big picture thinker that is focused on excellence.
Responsibilities
Managing and troubleshooting Microsoft Windows Server, Active Directory, Azure, Office M365 (full suite), Exchange Online and SQL
Troubleshoot, install and configure server and workstation hardware and operating systems
Experience with LAN, WAN, WLAN, VPN and other network hardware as a backup to the Network Engineer
Knowledge of DNS Cloudflare, Route53, Bind, and Microsoft
Experience with Windows 10 and MacOS (10.15-11) and associated administration, deployment and configuration. (Autopilot, Intune, Jamf etc)
Patch and software deployment
The ideal Venafi Warrior will be armed with:
An Associates Degree and/or 3-5 years of experience solving computer problems in a corporate environment.
Certifications and technical degrees are desirable along with a desire to resolving the issue, no matter what it takes.
Ability to speak and write clearly and accurately in English.
Good verbal and written communication ability, being able to discuss and explain technical issues in non-technical terms to which a customer can relate.
Handles confidential and sensitive information with a high degree of discretion, diligence and good judgment
MCSA or MCSE qualification preferred
CCNA certification preferred
Network + / A+
What sets you apart?
Experience with hosted VoIP (Jive/Zoom phone)
Excellent analysis and troubleshooting skills
Additional Experience with:

AWS
Okta SSO
VSphere
MongoDB
API
Ubuntu
Powershell
HTML5/CSS
Python
Manage Engine Desktop Central

Excellent analysis and troubleshooting skills and the ability to work on projects individually or as a team
Ability to lift 50 pounds
Participate in On-Call rotation for after-hours support and emergencies
While you are busy protecting the world, we've got you covered!
In addition to fostering a work environment with strong work from anywhere ethic, Venafi offers a benefits package that is in the top 1%. We provide 100% employer-paid premiums for both team members and their families. That includes health, dental, and vision insurance. YES, REALLY! We offer four weeks of PTO (Paid Time Off), eleven holidays, and four pick your own community service days. We also offer 401(k) and company matching, company HSA contribution, 2x salary employer-paid life insurance, and parental leave. We even offer pet insurance!
Misc Info For This Position:
Remote Mix: 100% Remote
Job Type: Full-Time
Regional Restrictions: USA Only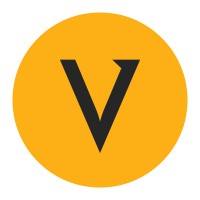 Venafi

Salt Lake City,UT
United States

Website
Job Info:
100% Remote
Full-Time
USA