Startup Program Engagement Lead
Posted Apr 15
GitHub for Startups helps startups go from seed funding to unicorn status on the world's largest and most advanced software development platform. We do this by working with leading investors, accelerators, and startup support organizations to bring the best of GitHub to their respective portfolios.
As the Startup Engagement Lead, you'll help shape and lead the end-to-end experience, content, and engagement strategy for all startups that come through the GitHub for Startups program. This role will build scaled programs and content to ensure startups are successful on GitHub and that we're creating long-term superfans and customers through the startup program. You will be part of the Market Development team within the broader Revenue organization at GitHub and will report directly to the Manager, Startup Program.
Responsibilities:
Lead and drive efforts towards creating a compelling experience across all aspects of the startup lifecycle while in the startup program.
Partner with GitHub's Marketing, Growth, and Content teams to define and execute our content strategy aimed at engaging startups at various stages of growth.
Build and execute scaled engagement programs that drive value and support to in-program startups. This can include office hours, technical best practice sharing, webinars, or other engagement activities.
Own program-related communications to in-program startups, including ad-hoc announcements and monthly newsletters.
Create a feedback mechanism with in-program startups to gather program and product feedback themes and other sentiment information to share with GitHub leadership
Measure engagement of the program utilizing both quantitative and qualitative data analysis
Partner closely with a wide set of internal and external stakeholders, including the Startup program at Microsoft to ensure an exceptional program experience.
Proactively identify, flag, and mitigate program risks
Qualifications:
Experience working within a startup program at a SaaS or other technology company
Experience working within a VC, Accelerator, or Incubator with a focus on programmatic engagement with portfolio companies
6+ years' experience working cross-functionally with tech and non-tech teams
6+ years' experience in Program Management, Product Marketing, or other related roles.
Previous tech/SaaS industry experience; ability to lead a high-level technical conversation with startup founders and their teams
Ability to leverage critical thinking to improve processes and procedures
High energy and action-oriented with a history of getting things done in complex environments
Self-starter mentality, yet a team player with a collaborative approach
Superior analytical skills and particular attention to detail with good business judgment and outstanding presentation, communication, and interpersonal skills
Ability to leverage strategic vision to inform priorities
Results-oriented with a strong work ethic to thrive in a high-performance culture
Ability to create a performance- and metrics-focused culture
Ability to flex the focus of work as priorities shift across the business related to this segment and our product set

(Colorado only) Minimum salary of 73,500 to maximum 156,000 + bonus + equity + benefits.
Note: Disclosure as required by sb19-085 (8-5-20) of the minimum salary compensation for this role when being hired in Colorado.
Who We Are:
GitHub is the developer company. We make it easier for developers to be developers: to work together, to solve challenging problems, and to create the world's most important technologies. We foster a collaborative community that can come togetheras individuals and in teamsto create the future of software and make a difference in the world.
Leadership Principles:
Customer Obsessed - Trust by Default - Ship to Learn - Own the Outcome - Growth Mindset - Global Product, Global Team - Anything is Possible - Practice Kindness
Why You Should Join:
At GitHub, we constantly strive to create an environment that allows our employees (Hubbers) to do the best work of their lives. We've designed one of the coolest workspaces in San Francisco (HQ), where many Hubbers work, snack, and create daily. The rest of our Hubbers work remotely around the globe. Check out an updated list of where we can hire here: https://github.com/about/careers/remote
We are also committed to keeping Hubbers healthy, motivated, focused and creative. We've designed our top-notch benefits program with these goals in mind. In a nutshell, we've built a place where we truly love working, we think you will too.
GitHub is made up of people from a wide variety of backgrounds and lifestyles. We embrace diversity and invite applications from people of all walks of life. We don't discriminate against employees or applicants based on gender identity or expression, sexual orientation, race, religion, age, national origin, citizenship, disability, pregnancy status, veteran status, or any other differences. Also, if you have a disability, please let us know if there's any way we can make the interview process better for you; we're happy to accommodate!
Please note that benefits vary by country. If you have any questions, please don't hesitate to ask your Talent Partner.
Misc Info For This Position:
Remote Mix: 100% Remote
Position Level: Lead
Job Type: Full-Time
Regional Restrictions: USA Only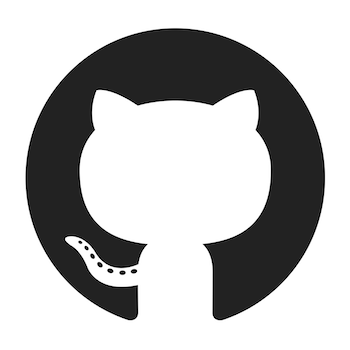 Github

San Francisco,CA
United States

Website
Job Info:
100% Remote
Lead
Full-Time
USA