Staff or Senior Engineering Manager, Data
Posted Apr 15
GitHub helps companies, organizations, and groups of individuals succeed by allowing them to build better software, together.
The Engineering organization is looking for an experienced Engineering Manager to join the Data organization and partner with the Product organization on building data products and tools to support our broader company strategy and individual product area needs.
The Engineering Manager partner with the Director of Data, Data Science Managers and Product Managers in the following areas:
Developer Cloud. The Developer Cloud data team partners with GitHub Product (e.g. Actions, Codespaces), revenue, sales and billing teams to understand their customers and business and increase product adoption.
Trust by Design. The Trust By Design data team partners with Github Security to ensure safety/security of sensitive customer information and protect our customers from externally reported security vulnerabilities.
Communities. The Communities data team is responsible for building effective data products that support GitHub's vision of creating feedback loops across creation, consumption, communities, and commerce.
Product Insights and Research. This team builds scalable data products and services and empowers both Product Management and also Growth/Marketing to make data-driven decisions.
Data Platform. The Data Platform supports its primary goal of reducing time to insight via GitHub's scalable, self-service big data platforms: from ingestion to fast compute/query and viz. All of the data teams, and the whole company, rely on these critical capabilities to help GitHub do more with Data.
The teams operate in a continuous loop with customers, a squad model together with Data Science and partners, using more devops and microservices. You can expect to be using a mix of Python, Go, Presto/Trino, SQL, Airflow, JavaScript, Power BI, Azure and any number of other data tools and platforms day to day.
Your job will be to lead a distributed engineering team and the right candidate will thrive in an environment of asynchronous communication. We expect you to have excellent written communication skills and be able to create working relationships with coworkers in locations around the globe. In this role also you will lead, create clarity, support, generate excitement and coach your team to success.
This is a manager position with significant growth potential.
Responsibilities
Guide and facilitate setting the direction for the team by understanding how company and Data org objectives map to team and group priorities.
Contribute to and create alignment across the team and with other teams in the Data organization and beyond.
Develop and improve on processes to manage the team's progress and ensure that it is resourced correctly.
Ensure that individuals learn, grow, and advance in their respective careers.
Cultivate an environment where team members are empowered and demonstrate a strong sense of ownership and belonging.
Minimum Qualifications
BS/BA or higher in a related field (e.g. engineering, physics or mathematics), or equivalent technical experience.
2+ years experience managing engineering teams
Strong ability to communicate with senior management and distill complexity into easy to understand concepts that demonstrate impact.
Enthusiasm for providing feedback, teaching others, and learning new techniques.
Preferred Qualifications
Proficiency with languages such as Python, SQL, Go
Experience managing distributed remote teams.
Experience delivering scalable data products from SaaS and DevOps telemetry.
Experience deploying and maintaining ETL processes and machine learning models in a cloud environment.
Nothing in life is perfect, including this job description. You may be an excellent fit even if you don't meet all of these qualifications. We look forward to meeting you and hearing about your unique skills and experiences!
(Colorado only) Minimum salary of 104,400 to maximum 221,500 + bonus + equity + benefits.
Note: Disclosure as required by sb19-085 (8-5-20) of the minimum salary compensation for this role when being hired in Colorado.
Who We Are:
GitHub is the developer company. We make it easier for developers to be developers: to work together, to solve challenging problems, and to create the world's most important technologies. We foster a collaborative community that can come togetheras individuals and in teamsto create the future of software and make a difference in the world.
Leadership Principles:
Customer Obsessed - Trust by Default - Ship to Learn - Own the Outcome - Growth Mindset - Global Product, Global Team - Anything is Possible - Practice Kindness
Why You Should Join:
At GitHub, we constantly strive to create an environment that allows our employees (Hubbers) to do the best work of their lives. We've designed one of the coolest workspaces in San Francisco (HQ), where many Hubbers work, snack, and create daily. The rest of our Hubbers work remotely around the globe.
We are also committed to keeping Hubbers healthy, motivated, focused and creative. We've designed our top-notch benefits program with these goals in mind. In a nutshell, we've built a place where we truly love working, we think you will too.
GitHub is made up of people from a wide variety of backgrounds and lifestyles. We embrace diversity and invite applications from people of all walks of life. We don't discriminate against employees or applicants based on gender identity or expression, sexual orientation, race, religion, age, national origin, citizenship, disability, pregnancy status, veteran status, or any other differences. Also, if you have a disability, please let us know if there's any way we can make the interview process better for you; we're happy to accommodate!
Please note that benefits vary by country. If you have any questions, please don't hesitate to ask your Talent Partner.
Misc Info For This Position:
Remote Mix: 100% Remote
Job Type: Full-Time
Regional Restrictions: USA Only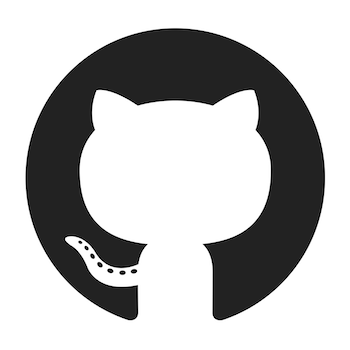 Github

San Francisco,CA
United States

Website
Job Info:
100% Remote
Full-Time
USA