Staff, User Researcher (Flex)
Posted Aug 9
This position is needed to help own and drive the research strategy for the Flex team.
The User Research Team is a critical partner to the business, enabling teams to uncover user behaviors, needs and motivations in order to design products and services that provide value.
The Flex team's User Researcher will partner closely with the product, design, and engineering teams to provide a deep understanding of target customers, and uncover opportunities to grow our customer base and create more amazing Twilio Flex experiences.
Responsibilities
In this role, you'll:
Be a go-to resource for all things research within Flex
Generate insights that fuel ideation and innovation, and inspire world-class design
Help the team ask the right questions, bringing them along in discovering practical, actionable and insightful answers.
Contribute to the User Research community & sense of pride in wearing the customers shoes
Evangelize and educate others about UX and user-focused processes
Maintain a high bar for the quality & impact of research
Qualifications
Not all applicants will have skills that match a job description exactly. Twilio values diverse experiences in other industries, and we encourage everyone who meets the required qualifications to apply. While having desired qualifications make for a strong candidate, we encourage applicants with alternative experiences to also apply. If your career is just starting or hasn't followed a traditional path, don't let that stop you from considering Twilio. We are always looking for people who will bring something new to the table!
Required:
6+ years of industry or market research experience
Mastery of a comprehensive toolkit of both qualitative and quantitative research methodologies, and the ability to come up with creative research solutions as needed
Great storytelling with keen abilities to clearly, concisely and persuasively communicate findings both verbally and in writing
Proven track record of impactful generative and evaluative research that drives great insights and user experiences
Strong interpersonal skills with a proven ability to build strong relationships
Attention to detail, organization, and the ability to manage multiple projects simultaneously
Demonstrated ability to identify and answer strategic research questions based on business goals and priorities
Desired:
Master's degree in Human Computer Interaction, Cognitive Psychology, Human Factors, Anthropology, Information Science, or in a related field, or an equivalent combination of experience and education
Location
This role will be remote, and based in the USA.
What We Offer
There are many benefits to working at Twilio, including, in addition to competitive pay, things like generous time-off, ample parental and wellness leave, healthcare, a retirement savings program, and much more. Offerings vary by location.
Twilio thinks big. Do you?
We like to solve problems, take initiative, pitch in when needed, and are always up for trying new things. That's why we seek out colleagues who embody our values.
So, if you're ready to unleash your full potential, do your best work, and be the best version of yourself, apply now!
Location Dependent Information:
Please note this role is open to candidates outside of Colorado as well. The information below is provided for those hired in Colorado only.
If you are a Colorado applicant:
The estimated pay range for this role, based in Colorado, is 132,320 - 165,400.
Additionally, this role is eligible to participate in Twilio's equity plan.
The successful candidate's starting salary will be determined based on permissible, non-discriminatory factors such as skills, experience, and geographic location within the state. This role is also eligible to participate in Twilio's equity plan and for the following benefits: health care insurance, 401(k) retirement account, paid sick time, paid personal time off, paid parental leave.
Misc Info For This Position:
Remote Mix: 100% Remote
Position Level: Staff
Job Type: Full-Time
Regional Restrictions: USA Only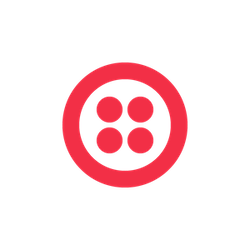 Twilio

United States

Website
Job Info:
100% Remote
Staff
Full-Time
USA