Staff Software Engineer, Self Service CX Team
Posted May 10
Join the team as our next Staff Software Engineer!
Who we are & why we're hiring
Twilio powers real-time business communications and data solutions that help companies and developers worldwide build better applications and customer experiences.
Although we're headquartered in San Francisco, we have presence throughout South America, Europe, Asia and Australia. We're on a journey to becoming a globally anti-racist, anti-oppressive, anti-bias company that actively opposes racism and all forms of oppression and bias. At Twilio, we support diversity, equity & inclusion wherever we do business. We employ thousands of Twilions worldwide, and we're looking for more builders, creators, and visionaries to help fuel our growth momentum.
About the job
This position is on the Self Service Customer Experience Team and is needed to turn complex application onboarding into an elegant experience that our customers love to use. In this role, you should understand how customers are able to self-serve solutions to their Segment product usage. We are looking for someone who is focused, driven and can get challenging projects across the finish line understanding when it is time to refactor, and when it's time to ship.
The SSCX team is central to Twilio Segment's customer activation and continued growth. We work closely to ensure that our customers' product onboarding experience allows them to achieve everything they set out to accomplish. We are our customers' first impression of the Segment product and we strive to add simplicity and delight during their first steps at successful implementation.
Responsibilities
In this role, you'll:
Rally the team around your code convictions
Lead, thoroughly outline, and document new engineering features, architecture, and projects
Ideate on increasing customer activation and improving the user onboarding experience influencing our roadmap with your advanced technical acumen
Analyze and give input on our modern, evolving Design System (Evergreen) documenting any architectural changes you propose
Ensure that your code and those of your peers is never rushed and that our output reflects the highest of quality while not sacrificing efficiency
Qualifications
Not all applicants will have skills that match a job description exactly. Twilio values diverse experiences in other industries, and we encourage everyone who meets the required qualifications to apply. While having desired qualifications make for a strong candidate, we encourage applicants with alternative experiences to also apply. If your career is just starting or hasn't followed a traditional path, don't let that stop you from considering Twilio. We are always looking for people who will bring something new to the table!
Required:
An opinionated technical leader who understands, owns, and develops solutions while initiating and driving new ideas
Advanced level of client side JavaScript or TypeScript using modern language features
Fluent in HTML / CSS, and can build scalable interfaces that work across a variety of screen-sizes, devices, and data constraints
Advanced in React, and the modern frontend toolchain (Webpack, Babel, Node, etc.)
Can self-serve metrics using SQL queries to inform product decisions
A minimum of 5 years of industry experience in engineering or some cool projects on GitHub you think we'll love to check out
A good understanding of architectural patterns of high-scale web application (e.g., well-designed APIs, good database schema design, efficient algorithms and query patterns)
Value collaboration and agree with the statement that a team is a group of people who own each others' decisions
Write meaningful tests and understand the value of great logging, proper monitoring, and error tracking while also ensuring the User Experience is pixel perfect
Experience managing and leading the technical triaging and execution of a scrappy, tight-nit, fast-paced team
Desired:
Knowledge of experimentation, personalization, and a ton of ideas and excitement surrounding the onboarding experience of an application
Location
This role will be remote in the USA or Canada.
What We Offer
There are many benefits to working at Twilio, including, in addition to competitive pay, things like generous time-off, ample parental and wellness leave, healthcare, a retirement savings program, and much more. Offerings vary by location.
Twilio thinks big. Do you?
We like to solve problems, take initiative, pitch in when needed, and are always up for trying new things. That's why we seek out colleagues who embody our values something we call Twilio Magic. Additionally, we empower employees to build positive change in their communities by supporting their volunteering and donation efforts.
So, if you're ready to unleash your full potential, do your best work, and be the best version of yourself, apply now!
If this role isn't what you're looking for, please consider other open positions.
Please note this role is open to candidates outside of Colorado as well. The information below is provided for those hired in Colorado only.
If you are a Colorado applicant:
The estimated pay range for this role, based in Colorado, is 160,080 - 220,110.
Additionally, this role is eligible to participate in Twilio's equity plan.
The successful candidate's starting salary will be determined based on permissible, non-discriminatory factors such as skills, experience, and geographic location within the state. This role is also eligible to participate in Twilio's equity plan and for the following benefits: health care insurance, 401(k) retirement account, paid sick time, paid personal time off, paid parental leave.
Misc Info For This Position:
Remote Mix: 100% Remote
Position Level: Staff
Job Type: Full-Time
Regional Restrictions: USA Only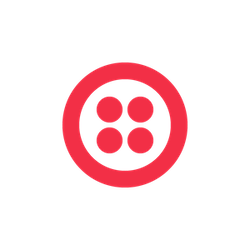 Twilio

United States

Website
Job Info:
100% Remote
Staff
Full-Time
USA