Staff Software Engineer, Finance
Posted Dec 2
We're seeking passionate, talented software engineers who are interested in reducing logistics friction to the lives of millions of people, amazing personal and professional growth, and having a real impact on our products and customers. The empowerment EasyPost provides will remind you why you love to code, want to build APIs, and work on unique challenges within a collaborative team of developers to build meaningful solutions.
The Platform Engineering teams develop scalable, performant and pragmatically designed backend software systems. The Platform Finance team is responsible for:
o Ensuring the security and integrity of our financial information and that of our customers
o Maintaining and improving our payments infrastructure
o Build new methods and products to increase signups and reduce churn
o Create an internal platform for new products to be billed in real time
What you will do:
o Responsible for designing new, and modifying existing, services to be highly available, scalable, secure, correct and efficient.
o Own services that fit in a distributed Service-Oriented Architecture (SOA) using a mix of synchronous and asynchronous communication and processing
o Contribute to overall system design in a highly collaborative environment
o Create and debate multiple solutions to a variety of problems with a diverse engineering team
o Nurture other engineers through direct interactions, well composed documentation and group sessions
o Work with leadership to create a practical roadmap that supports our existing customers and creates opportunities to gain new ones
About You:
o 10+ years experience with at least one of Ruby, Python, or Go
o Experience with existing financial, billing and/or payment systems
o Experience with MySQL/Galera, Cassandra, Redis and Kafka
o Have worked on large, complex applications with shared ownership
o Makes incremental improvements in quality, performance, correctness and scale of various services
o Committed to using the right tool for the job in the context of a greater engineering community
o Identifies what needs to be done, collects data, presents options and communicates tradeoffs
o Understands horizontal scalability and decomposing a monolithic application into smaller, loosely coupled services.
o Strong opinions on how to structure interactions with external and internal services
o Experience with REST, HTTP/HTTPS
o Experience with Rust is a bonus
What We Offer:
o Comprehensive medical, dental, vision, and life insurance
o Competitive compensation package and equity
o 401(k) match
o Monthly work from home stipend of 100 net
o Flexible work schedule and paid time off
o Collaborative culture with a supportive team
o A great place to work with unlimited growth opportunities
o The opportunity to make massive contributions at a hyper-growth company
o Make an impact on a product helping ship millions of packages per day
Misc Info For This Position:
Remote Mix: 100% Remote
Position Level: Staff
Job Type: Full-Time
Regional Restrictions: USA Only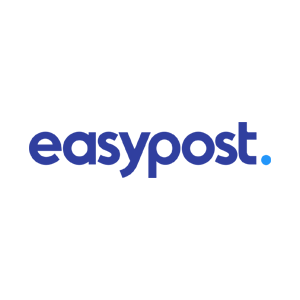 Easy Post

San Francisco,CA
United States

Website
Job Info:
100% Remote
Staff
Full-Time
USA