Staff Security Architect
Posted Apr 21
As a Staff Security Architect at Fastly you will help ensure we provide a secure edge for one of the biggest online platforms in the world, handling extensive amounts of traffic at very low latency. Fastly's Security Architecture Team fosters security throughout all areas of Fastly's applications and infrastructure. Fastly believes that security is everyone's responsibility and you will be empowering all of Fastly to live up to that responsibility. Qualified candidates will excel at analyzing the design of our software and implementations, and will show an aptitude for discovering complex security issues.
This position will be working remotely.
This is a role which has a high impact on human lives. You will be supported by a friendly security team, where you can learn and develop. We check our egos at the door. You'll make sure our customers benefit from a service built to the highest security standards in the industry. We pride ourselves in our involvement in the larger security community and encourage our team to present at network and security conferences and participate in the open source community. We are a distributed security team with the commitment and tools in place to make it work.
What You'll Do
In this role, you will enhance the security of Fastly's network services products by working closely with engineering and product teams to integrate security into the design and development of Fastly systems.
Perform architecture, security-focused design and code reviews of applications, systems and networks as part of Fastly's threat modeling process and coordinating with engineering teams to develop and integrate secure by design principles into engineering builds.
Partner with product and engineering teams to identify security threats to Fastly's infrastructure and define tactical and strategic mitigation plans to assist with remediation.
Influence product design paradigms to incorporate security best practices and drive requirements for security into the release cycle.
Maintain a clear view of the overall product development roadmap and associated business objects to ensure security is appropriately incorporated throughout.
Become a domain expert in the content delivery network (CDN) product vertical and represent that knowledge with prospects, customers, and auditors.
Research and understand new threats and attack vectors that impact Fastly and work with system owners to design appropriate prevention, detection and remediation initiatives.
Involvement in Fasty's Secure SDLC, focusing on both collaborative hands-on design work and training initiatives across the company.
Influence Fastly's security strategy by leveraging the collective strength of the security team and articulating the capabilities needed to effectively manage cyber threats.
What We're Looking For
At Fastly we value a diversity of voices. The following is not a laundry list, but to be effective in this role you should possess most of the following and an interest in learning more about the rest:
Have 5-7 years of relevant experience and a Bachelor's degree in Computer Science or equivalent.
Strong grasp at all layers of the information security stack including hands-on security engineering.
Extensive experience performing threat modeling, secure code reviews and designing security controls to mitigate identified vulnerabilities for new and existing cloud-based products.
Working knowledge of how to design security controls for multi-tenant general compute services, network services, microservices architectures, containerization and modern API protocols.
Strong understanding of certificate authorities, digital certificates and public key infrastructure and how they operate in a client - server environment.
Proficiency working with static and dynamic application security testing and integration strategies in a CI/CD pipeline.
Experience implementing network security concepts and techniques. Bonus points for experience working with content delivery networks (CDN).
Working knowledge of authorization and authentication protocols (OpenID Connect, OAUTH, SAML, RADIUS, RADIUS, LDAP, KERBEROS, JWT, etc) and encryption strategies (SSH, TLS, etc).
Experience with Linux administration at scale, associated intrusion/manipulation techniques, and standard methodologies for system hardening and process isolation.
Strong team collaborator that actively seeks to build and maintain productive working relationships in order to establish trust and influence outcomes.
Working knowledge of the MITRE ATT&CK, NIST CSF, CIS Critical Control, and OWASP Top 10 frameworks.
Demonstrated ability to weigh business needs with security priorities and make sound risk-based judgment calls.
High emotional intelligence. Fastly teams care about one another, collaborate regularly and are part of a people first organization.
In accordance with applicable law, Fastly's minimum base pay for this role if hired in Colorado is 169,000 per year. Additionally, this role is eligible to participate in Fastly's equity plan. Final offer amount will be at the company's sole discretion and determined by multiple factors, including years and depth of experience and expertise, location and other business considerations. Note that this role is available to candidates outside of Colorado and different minimum compensation may apply.
Fastly is proud to deliver a strong total rewards program to our employees. This role is eligible to participate in the following benefits:
Health benefits (medical, dental, and vision)

Medical: Cigna or Kaiser available

Retirement benefits and employer match
Life Insurance (Basic and Voluntary Life)
Short & Long Term Disability with a buy-up LTD option
Voluntary Accident & Critical Illness benefits
Flex Spending Accounts & Mass Transit benefits
Open Vacation Policy
Sick Time
Generous leave benefits (medical, maternity, paternity, and personal)
Paid wellness days
Employee Assistance Program
Learning & reimbursement program stipend
Mobile and internet allowance
Wellness stipend
Pet insurance
Fastly reserves the right to amend or modify for any reasons in accordance with applicable law.
Why Fastly?
We have a huge impact.Fastly is a small company with a big reach. Not only doour customershave a tremendous user base, but we also support a growing number ofopen source projects and initiatives.Outside of code, employees are encouraged to share causes close to their heart with others so we can help lend a supportive hand.
We love distributed teams.Fastly's home-base is in San Francisco, but we have multiple offices and employees sprinkled around the globe. In fact, 50% of our employees work outside of SF! An international remote culture is in our DNA.
We care about you.Fastly works hard to create a positive environment for our employees, and we think your life outside of work is important too. We support our teams with great benefits like up to 20 weeks of paid parental leave, options for free medical/dental/vision plans, and an open vacation program that enables our folks to take the time they need to recharge (some benefits may vary by location).
We value diversity.Growing and maintaining our inclusive and diverse team matters to us. We are committed to being a company where our employees feel comfortable bringing their authentic selves to work and have the ability to be successful -- every day.
We are passionate.Fastly is chock full of passionate people and we're not one size fits all'. Fastly employs authors, pilots, skiers, parents (of humans and animals), makeup geeks, coffee connoisseurs, and more. We love employees for who they are and what they are passionate about.
We're always looking for humble, sharp, and creative folks to join the Fastly team. If you think you might be a fit, please apply!
Misc Info For This Position:
Remote Mix: 100% Remote
Position Level: Staff
Job Type: Full-Time
Regional Restrictions: USA Only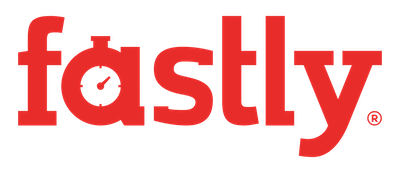 Fastly

San Francisco,CA
United States

Website
Job Info:
100% Remote
Staff
Full-Time
USA