Staff Revenue Analyst
Posted Apr 15
GitHub is looking for a full-time Revenue Analyst to join our team. The individual will play a critical role in analyzing non-standard revenue contracts and multiple element arrangements, researching and implementing GAAP revenue standards, and supporting GitHub's quote-to-cash process. We would like to have a highly- motivated individual who can perform in a fast-paced, start-up environment. This is a great time to join our team, as we have several interesting projects underway which will enhance the individual's overall knowledge of the business and serve as valuable experience.
Responsibilities include (but are not limited to):
Ensure revenue is recognized in accordance with Company policy and US GAAP
Work cross-functionally with other business groups (Deal Desk, Sales, Sales-Operations, Legal, etc.) on contract negotiations.
Review revenue contracts for compliance with the Company's revenue recognition policy and internal controls
Assist in yearly audit process
Ensure efficient and accurate completion of month-end close activities, including the proper deferral and recognition of revenue
Participate in ongoing improvements of existing revenue processes
Assist or manage special projects and processes
Desired skills and experience:
BS in Accounting/Finance or equivalent experience
1-3 years experience in public accounting or technical revenue accounting, preferably within the Software and SaaS industry
Understanding and experience working with financial statement audits
Strong knowledge of US GAAP requirements and ASC 606 principles
Excellent organization, attention to detail, and time management skills
Desire for continuous improvement of current processes, procedures and documentation
Proactive and self motivated
Ability to work independently and as part of a team
Strong written & oral communication
Intermediate to advanced experience with MS Excel
Legally authorized to work in the United States
Preferred qualifications
SAP, Zuora, and/or Salesforce experience

(Colorado only) Minimum salary of 49,000 to maximum 104,000 + bonus + equity + benefits.
Note: Disclosure as required by sb19-085 (8-5-20) of the minimum salary compensation for this role when being hired in Colorado.
Who We Are:
GitHub is the developer company. We make it easier for developers to be developers: to work together, to solve challenging problems, and to create the world's most important technologies. We foster a collaborative community that can come togetheras individuals and in teamsto create the future of software and make a difference in the world.
Leadership Principles:
Customer Obsessed - Trust by Default - Ship to Learn - Own the Outcome - Growth Mindset - Global Product, Global Team - Anything is Possible - Practice Kindness
Why You Should Join:
At GitHub, we constantly strive to create an environment that allows our employees (Hubbers) to do the best work of their lives. We've designed one of the coolest workspaces in San Francisco (HQ), where many Hubbers work, snack, and create daily. The rest of our Hubbers work remotely around the globe. Check out an updated list of where we can hire here: https://github.com/about/careers/remote
We are also committed to keeping Hubbers healthy, motivated, focused and creative. We've designed our top-notch benefits program with these goals in mind. In a nutshell, we've built a place where we truly love working, we think you will too.
GitHub is made up of people from a wide variety of backgrounds and lifestyles. We embrace diversity and invite applications from people of all walks of life. We don't discriminate against employees or applicants based on gender identity or expression, sexual orientation, race, religion, age, national origin, citizenship, disability, pregnancy status, veteran status, or any other differences. Also, if you have a disability, please let us know if there's any way we can make the interview process better for you; we're happy to accommodate!
Please note that benefits vary by country. If you have any questions, please don't hesitate to ask your Talent Partner.
Misc Info For This Position:
Remote Mix: 100% Remote
Position Level: Staff
Job Type: Full-Time
Regional Restrictions: USA Only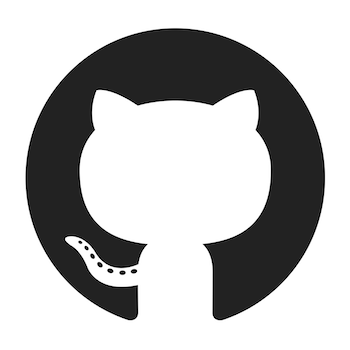 Github

San Francisco,CA
United States

Website
Job Info:
100% Remote
Staff
Full-Time
USA