Staff Product Manager
Posted May 10
Join the team as our next Staff Product Manager, Global Infrastructure.
Who we are & why we're hiring
Twilio powers real-time business communications and data solutions that help companies and developers worldwide build better applications and customer experiences.
Although we're headquartered in San Francisco, we have presence throughout Europe, Asia and Australia. We're on a journey to becoming a globally anti-racist, anti-oppressive, anti-bias company that actively opposes racism and all forms of oppression and bias. At Twilio, we support diversity, equity & inclusion wherever we do business. We employ thousands of Twilions worldwide, and we're looking for more builders, creators, and visionaries to help fuel our growth momentum.
About the job
This position is needed to be the voice of the customer across R&D, influencing roadmaps, building key measures, and working cross-functionally to drive the expansion of Twilio's Global Infrastructure and help our customers succeed.
Twilio, the world's leading cloud communication platform, continues to grow and is seeking a talented Product Manager to join its Global Infrastructure Regional team. This person will be the voice of the customer across R&D, influencing roadmaps, building key measures, and working cross-functionally to drive the expansion of Twilio's Global Infrastructure and help our customers succeed.
Responsibilities
In this role, you'll:
Own the roadmap for expanding Twilio's Global Infrastructure.
Manage product throughout the entire product life-cycle including strategic and tactical activities such as product definition, go-to market, collateral generation, distribution and customer support.
Participate in agile product development process, ensure features are prioritized correctly and releases are delivered on time.
Ability to communicate and collaborate product and go-to-market concepts across a large number of stakeholders across multiple time zones.
Be able to communicate both the business and technical rationale behind your product decisions.
Create reports and presentations that can effectively communicate customer requirements and opportunities at all levels of the organization.
Work with globally distributed teams in sales, marketing, product, support, and business intelligence.
Make sure we are hearing from a diverse set of stakeholders and customers.
Understand customer/market needs and competitive landscape for customers and translate customer/market needs into strategy and deliver product requirements and corresponding business justification.
Qualifications
Not all applicants will have skills that match a job description exactly. Twilio values diverse experiences in other industries, and we encourage everyone who meets the required qualifications to apply. While having desired qualifications make for a strong candidate, we encourage applicants with alternative experiences to also apply. If your career is just starting or hasn't followed a traditional path, don't let that stop you from considering Twilio. We are always looking for people who will bring something new to the table!
Required:
Lead by influence across distributed product teams. Drive product design and requirements across many product roadmaps and SCRUM teams
6+ years experience as a Product Manager or equivalent experience for a technology company.
Have a track record of owning product initiatives from requirements to fully deployed functionality.
Have demonstrated skills in developing product roadmaps & functional specifications, launching new products, developing go to market strategies and conducting customer research.
Have excellent problem-solving, organizational and analytical skills, with the ability to evolve products based on research, data and industry trends.
Have experience working cross-functionally with sales, sales engineering, operations, support and product development teams.
Desired:
Great communication skills. You're equally at home on stage presenting to an audience of developers as you are coming up with product requirements. Your best days are the ones where you do both on the same day.
You are comfortable changing course and wrangling uncertainty in order to tackle the most high priority and impactful projects for the company.
Technically savvy and experience with the cloud, APIs, communications, enterprise software, devices, and mobility is a plus.
Job Location
This role will be remote, and based in the USA or Bogot, Colombia.
What We Offer
There are many benefits to working at Twilio, including, in addition to competitive pay, things like generous time-off, ample parental and wellness leave, healthcare, a retirement savings program, and much more. Offerings vary by location.
Twilio thinks big. Do you?
We like to solve problems, take initiative, pitch in when needed, and are always up for trying new things. That's why we seek out colleagues who embody our values something we call Twilio Magic. Additionally, we empower employees to build positive change in their communities by supporting their volunteering and donation efforts.
So, if you're ready to unleash your full potential, do your best work, and be the best version of yourself, apply now!
Misc Info For This Position:
Remote Mix: 100% Remote
Position Level: Manager
Job Type: Full-Time
Regional Restrictions: USA Only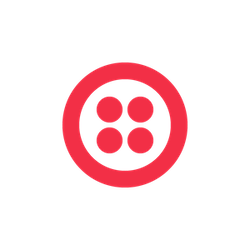 Twilio

United States

Website
Job Info:
100% Remote
Manager
Full-Time
USA