Staff Product Manager - Network Services
Posted Apr 21
Fastly's infrastructure is a complex set of hardware, software, and networking, and it is the foundation of all our products and services. The Infrastructure Services group is responsible for Fastly's infrastructure. We are responsible for all of Fastly's hardware, software, and networking systems that constitute Fastly's infrastructure. We lead efforts to develop and grow our infrastructure for existing and new customers; make our infrastructure secure, efficient, and cost-effective; and scale Fastly to our customers' growing needs.
Customers of the Infrastructure Services group are both internal engineering, finance, ops, other product teams and external. Our work is fundamentally collaborative. We work closely with Engineering, and we engage with all stakeholders of Fastly's infrastructure.
We are looking for a Staff Product Manager who are excited about leading the imagination, design, development, and deployment both product and technical of cutting-edge and innovative technologies and products that form the core of Fastly's infrastructure. This role will provide the product owner with the opportunity to work closely with business and engineering partners company-wide on a large variety of Fastly infrastructure projects.
If you are excited by complex problems that require technical depth, collaboration, and interpersonal skills, then we strongly encourage you to apply.
What you'll do:
Lead the imagination, design, development, and deployment both product and technical of infrastructure products. You will work closely with several engineering and product teams, to imagine, prioritize, build, and deploy these products.
Handle incoming requests from engineering and other product groups. In doing so, you will understand the product technical requirements, talking to various stakeholders as necessary; determine alignment with Fastly's high-level direction and product feasibility and priority; manage, along with engineering teams, product/technical design and development and eventual deployment and maintenance of the product.
Productize internal products, work with platform and other product teams to turn them into viable external products, and work with prospects and customers for these products.
Collaboratively lead cross-functional teams by building trusted working relationships, especially with Engineering.
Own all product, pricing, costing, and packaging decisions for your product line and enable and empower your teams to drive the same.
Be the subject matter specialist and evangelist for your product/technologies.
Constantly balance our customers' interests, making and influencing decisions about product features and functionality.
Define and monitor product success metrics using data driven goals.
What We're Looking For:
A self-starter with a demonstrated ability to dive into the technical details of complex systems while remaining focused on the larger vision and a passion for learning, doing, contributing and growing with the Product team and the company
7+ years of experience in a technical role in systems, networking, cloud services, content distribution, or related technologies and businesses.
Good track record of delivering large scale products to customers globally
Strong knowledge of network, infra, and internet security trends
Strong technical acumen
Highly motivated, self-starter with high levels of initiative, commitment and energy who can galvanize the team to follow
Strong communication skills: both verbal and written
In accordance with applicable law, Fastly's minimum base pay for this role if hired in Colorado is 135,000 per year.Additionally, this role is eligible to participate in Fastly's equity plan.Final offer amount will be at the company's sole discretion and determined by multiple factors, including years and depth of experience and expertise, location and other business considerations. Note that this role is available to candidates outside of Colorado and different minimum compensation may apply.
Fastly is proud to deliver a strong total rewards program to our employees. This role is eligible to participate in the following benefits:
Health benefits (medical, dental, and vision)

Medical: Cigna or Kaiser available

Retirement benefits and employer match
Life Insurance (Basic and Voluntary Life)
Short & Long Term Disability with a buy-up LTD option
Voluntary Accident & Critical Illness benefits
Flex Spending Accounts & Mass Transit benefits
Open Vacation Policy
Sick Time
Generous leave benefits (medical, maternity, paternity, and personal)
Paid wellness days
Employee Assistance Program
Learning & reimbursement program stipend
Mobile and internet allowance
Wellness stipend
Pet insurance
Fastly reserves the right to amend or modify for any reasons in accordance with applicable law.
Why Fastly?
We have a huge impact.Fastly is a small company with a big reach. Not only doour customershave a tremendous user base, but we also support a growing number ofopen source projects and initiatives.Outside of code, employees are encouraged to share causes close to their heart with others so we can help lend a supportive hand.
We love distributed teams.Fastly's home-base is in San Francisco, but we have multiple offices and employees sprinkled around the globe. In fact, 50% of our employees work outside of SF! An international remote culture is in our DNA.
We care about you.Fastly works hard to create a positive environment for our employees, and we think your life outside of work is important too. We support our teams with great benefits like up to 20 weeks of paid parental leave, options for free medical/dental/vision plans, and an open vacation program that enables our folks to take the time they need to recharge (some benefits may vary by location).
We value diversity.Growing and maintaining our inclusive and diverse team matters to us. We are committed to being a company where our employees feel comfortable bringing their authentic selves to work and have the ability to be successful -- every day.
We are passionate.Fastly is chock full of passionate people and we're not one size fits all'. Fastly employs authors, pilots, skiers, parents (of humans and animals), makeup geeks, coffee connoisseurs, and more. We love employees for who they are and what they are passionate about.
We're always looking for humble, sharp, and creative folks to join the Fastly team. If you think you might be a fit, please apply!
Misc Info For This Position:
Remote Mix: 100% Remote
Position Level: Staff
Job Type: Full-Time
Regional Restrictions: USA Only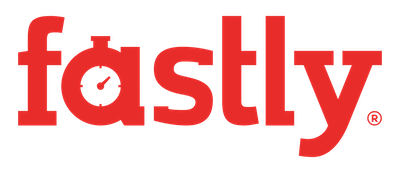 Fastly

San Francisco,CA
United States

Website
Job Info:
100% Remote
Staff
Full-Time
USA