Staff Product Manager - AI/ML
Posted Jan 24
The Twilio AI/ML business unit is looking for a talented, passionate and experienced product leader to join our team. We are looking for a Staff Product Manager for our Engagement Intelligence Platform, someone who is a technically curious candidate with extended knowledge in the areas of Speech Recognition, and Machine Learning.
As a Product Manager, you will be responsible for understanding our customers' needs and working closely with our engineering teams to define and build our products.
Who
Twilio is looking for a product leader who lives the Twilio Magic and has a demonstrated track record of Product Management. They also have:
Ability to set a strategic vision for Twilios Engagement Intelligence Platform aligned with the companys long term goals, and deliver on it.
Experience building and delivering products for developers. Strong empathy with developer customers from various backgrounds and levels of sophistication.
Experience with NLU, Speech Recognition or and applied ML use cases.
Experience with contact center, customer engagement or customer service products.
Ability to understand customer problems, gather requirements from many - often competing - sources, prioritize, and work with engineering and design to deliver.
Ability to leverage data to understand customer behavior at scale and interpret metrics about your products.
What
As a Staff Product Manager, you will
Own the product roadmap for Twilios Engagement Intelligence products, including our APIs, ML models and User Interfaces.
Run customer discovery sessions with target customers to uncover big business problems that can turn into big product opportunities
Write product specifications including customer stories, API specifications and collaborate with UX design
Plan and execute product launches working cross-functionally across engineering, marketing, sales, and other product teams.
Report on both the business and operational performance of your products and customers
And live the Twilio Magic values:
WEAR THE CUSTOMERS SHOES: Talk with customers and listen to their problems. Talk to cross-BU teams and understand the problems theyve heard from customers.
WRITE IT DOWN: Create clear, written documentation of the problems you seek to solve (and associated risks). Collaborate with other Product Manager's to finesse your documentation. Present those plans to your team, business unit leads and leadership.
RUTHLESSLY PRIORITIZE & DRAW THE OWL: Ruthlessly prioritize the incremental path to solving customer problems, delivering concrete customer value at each stage. Work closely with customer design partners to deliver experiences they love and value.
BE AN OWNER & BE BOLD: Think creatively about the unique advantages of Twilios communication breadth and scale. We have vast amounts of engagement data across our business units - but it is not yet centralized or utilized. This team will help shape the future of Twilio.
EMPOWER OTHERS: Collaborate extensively with other PMs, other functional teams and Business Units within Twilio on their initiatives. Be an advocate and coach for other PMs. Help engineering teams focus on what is needed to create a great product experience. Facilitate quarterly planning, execute sprints in agile/scrum, manage the backlog and sprint prioritization. Collaborate with GTM teams on product launches (marketing, support, sales enablement), and dev experience teams on documentation.
Where
This position can be located remote in the United States. What you will also get to experience is a company that believes in small teams for maximum impact; seeks well-rounded talent to ensure a full perspective on our customers experience, understands that this is a marathon, not a sprint; that continuously and purposefully builds an inclusive culture where everyone is able to do and be the best version of themselves.
Misc Info For This Position:
Remote Mix: 100% Remote
Job Type: Full-Time
Regional Restrictions: USA Only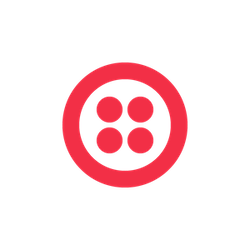 Twilio

United States

Website
Job Info:
100% Remote
Full-Time
USA