Staff Product Designer, UX
Posted May 10
This position is a key individual contributor, owning critical design projects end-to-end while collaborating with multidisciplinary teams to discover, define, and design lovable products for customers. The ideal candidate will be a vocal and committed advocate for our customers, taking a holistic, human-centered approach to design, serving as an advocate of our customer-informed process, and an active contributor to our inclusive-by-default Design System.
Voice is one of the largest business units in Twilio, providing a high value channel that enables direct human connection through reliable connectivity anywhere in the world. We are at the forefront of innovation in the real-time communications industry powering solutions at thousands of companies such as Uber, Zendesk, Morgan Stanley, and Netflix. Twilio Programmable Voice lets customers make, manage, and route calls to a browser, an app, phone, or anywhere else they can take a call.
Responsibilities
In this role, you'll:
Engage with our product partners to understand customer needs, design products and workflows to unlock their potential. Articulate the customer problem and success metrics, and gain alignment with stakeholders on your approach to testing, learning, and iterating on a solution.
Advance the customer experience across Voice by designing lovable solutions for our customers, taking personal accountability for achievement of goals and results.
Work closely with Product and Engineering teams to ruthlessly prioritize work in an agile environment to solve the most important customer problems effectively and efficiently.
Collaborate with and empower other Product Designers by providing constructive and motivating feedback to improve their skills and the outcome of their work. Coach junior designers across the Voice team and contribute to the success of the UX organization.
Remain open, transparent, and inclusive while sharing work at various stages of the process, proactively inviting diverse (and potentially contrary) inputs in your design process, and remaining humble while asking for and providing useful and constructive feedback to peers of all levels.
Qualifications
Not all applicants will have skills that match a job description exactly. Twilio values diverse experiences in other industries, and we encourage everyone who meets the required qualifications to apply. While having desired qualifications make for a strong candidate, we encourage applicants with alternative experiences to also apply. If your career is just starting or hasn't followed a traditional path, don't let that stop you from considering Twilio. We are always looking for people who will bring something new to the table!
Required:
Has a proven user-centered design workflow that comprises: research, design, prototyping, presentation, sharing and soliciting feedback, user testing, influencing key decision making, and collaborative handoffs with developers.
Can share a portfolio with beautiful, usable, straightforward, and lovable designs that demonstrate technical product thinking and an understanding of user-centered design methodologies.
Has a demonstrated advocacy for design and research methodologies, and is proficient in running quantitative and qualitative research, such as usability testing, analysis, interviews, and field studies.
Holds a passion for feedback and the ability to provide useful and constructive feedback to peers of all levels.
Has experience designing and evolving complex application software in a fast-past environment, an ideal candidate has experience working with API first products.
A demonstrated history of successfully mentoring and coaching team members.
Experience designing advanced data visualizations and/or dashboard tools is a plus.
Has 6+ years of industry experience and a related degree or equivalent experience in UX, Design, HCI, Information Management, Psychology, or Anthropology.
Desired:
High level of influencing and networking skills.
Ability to challenge views/perspectives while securing buy-in from stakeholders.
Strong communication, facilitation and presentation skills.
Worked at a SaaS software company serving B2B customers.
Location
This role will be remote in the USA, ideally based out of Austin, TX.
What We Offer
There are many benefits to working at Twilio, including, in addition to competitive pay, things like generous time-off, ample parental and wellness leave, healthcare, a retirement savings program, and much more. Offerings vary by location.
Twilio thinks big. Do you?
We like to solve problems, take initiative, pitch in when needed, and are always up for trying new things. That's why we seek out colleagues who embody our values something we call Twilio Magic. Additionally, we empower employees to build positive change in their communities by supporting their volunteering and donation efforts.
So, if you're ready to unleash your full potential, do your best work, and be the best version of yourself, apply now!
If this role isn't what you're looking for, please consider other open positions.
(Location dependent information)
Please note this role is open to candidates outside of Colorado as well. The information below is provided for those hired in Colorado only.
If you are a Colorado applicant:
The estimated pay range for this role, based in Colorado, is 132,320 - 181,940
Non-Sales: Additionally, this role is eligible to participate in Twilio's equity plan.
The successful candidate's starting salary will be determined based on permissible, non-discriminatory factors such as skills, experience, and geographic location within the state. This role is also eligible to participate in Twilio's equity plan and for the following benefits: health care insurance, 401(k) retirement account, paid sick time, paid personal time off, paid parental leave.
Misc Info For This Position:
Remote Mix: 100% Remote
Position Level: Staff
Job Type: Full-Time
Regional Restrictions: USA Only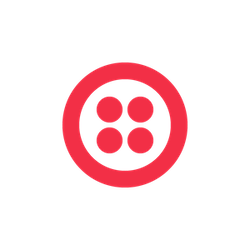 Twilio

United States

Website
Job Info:
100% Remote
Staff
Full-Time
USA