Staff Infrastructure Software Engineer, Observability
Posted Aug 9
This position is needed for building the next-generation observability platform for Twilio Segment Infrastructure.
We're looking for a Staff Infrastructure Engineer to roll out the next-gen observability platform across Twilio Segment and Twilio Engage. We're building a tracing database that can store more data, more cheaply, than any commercial solution. You will be instrumental in rolling this solution out to the rest of the company and helping make Twilio profitable over the next year.
Responsibilities
In this role, you will:
Help product teams figure out what is happening within their services, both by deploying a high-quality tracing solution and ensuring that solution has a great user experience.
Build and deploy globally available and highly scalable distributed systems with our infrastructure-as-code deployment system
Collaborate with teams across the R&D org for rolling out the next-gen observability platform
Own, develop, operate, and maintain a highly available observability platform for Twilio engineers
Be the voice of the platform users by creating a culture of user empathy
Foster an engineering-driven culture upholding a high bar for technical excellence
Qualifications
Not all applicants will have skills that match a job description exactly. Twilio values diverse experiences in other industries, and we encourage everyone who meets the required qualifications to apply. While having desired qualifications make for a strong candidate, we encourage applicants with alternative experiences to also apply. If your career is just starting or hasn't followed a traditional path, don't let that stop you from considering Twilio. We are always looking for people who will bring something new to the table!
Required:
6+ years of experience building and operating high-availability production systems
Experience with infrastructure-as-code technologies such as Terraform or similar tools
Experience in systems programming using Go, Java, C, or other programming languages
Experience as a key contributor to large-scale platform projects
Hands-on capability, and detailed knowledge of metrics, logging, tracing, profiling, alerting, and visualization systems with technical deep-dives into code and designing high availability systems
Detailed understanding of reliability engineering metrics such as MTTR, MTTD, SLI, SLO, etc.
CS, EE, or CE degree and/or a demonstrable, solid understanding of CS fundamentals
Desired:
You're going to be working with a lot of different teams and a lot of different codebases, and a key to success is being able to get up to speed quickly.
Previous experience building or deploying observability platforms
Demonstrated open source contributions and/or deep knowledge of open source observability platforms
Strong system engineering knowledge in file systems and storage
Location
This role will be remote and based in North America (US or Canada)
What we offer
There are many benefits to working at Twilio, including things like competitive pay, generous time-off, ample parental and wellness leave, healthcare, a retirement savings program, and much more. Offerings vary by location.
Twilio thinks big. Do you?
We like to solve problems, take initiative, pitch in when needed, and are always up for trying new things. That's why we seek out colleagues who embody our values.
So, if you're ready to unleash your full potential, do your best work, and be the best version of yourself, apply now!
(Location dependent information)
Colorado applicants:
The estimated pay range for this role, based in Colorado, is 160,080.00 - 200,100.00.
Sales Commission: Additionally, this role is eligible to earn commissions and eligible to participate in Twilio's equity plan.
Non-Sales: Additionally, this role is eligible to participate in Twilio's equity plan.
The successful candidate's starting salary will be determined based on permissible, non-discriminatory factors such as skills, experience, and geographic location within the state. This role is also eligible to participate in Twilio's equity plan and for the following benefits: health care insurance, 401(k) retirement account, paid sick time, paid personal time off, paid parental leave.
Misc Info For This Position:
Remote Mix: 100% Remote
Position Level: Staff
Job Type: Full-Time
Regional Restrictions: USA Only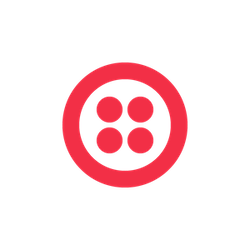 Twilio

United States

Website
Job Info:
100% Remote
Staff
Full-Time
USA