Staff Fullstack Engineer (L4), Growth Engineering
Posted May 10
Join the team as our next Staff Fullstack Engineer (L4), Growth Engineering.
Who we are & why we're hiring
Twilio powers real-time business communications and data solutions that help companies and developers worldwide build better applications and customer experiences.
Although we're headquartered in San Francisco, we have presence throughout South America, Europe, Asia and Australia. We're on a journey to becoming a globally anti-racist, anti-oppressive, anti-bias company that actively opposes racism and all forms of oppression and bias. At Twilio, we support diversity, equity & inclusion wherever we do business. We employ thousands of Twilions worldwide, and we're looking for more builders, creators, and visionaries to help fuel our growth momentum.
About the job
The Growth Engineering team sits at the nexus of Engineering, Marketing and Sales, focused on enabling customers of Twilio's platform to succeed. We power the signup and onboarding experience for one of the fastest growing 10B+ companies in Silicon Valley - with over 6 million developers on our platform and hundreds of thousands signing up every year.
From removing friction on signup, to rethinking the trial experience, to creating a whole new lifecycle for on boarding developers, the Twilio Growth Engineering team is responsible for introducing more people to Twilio and what it can do for them.
This role is a great opportunity for an engineering leader obsessed with creating meaningful and intuitive customer experiences to fundamentally change how Twilio onboards new customers.
This role is for you, if:
You like to think at scale - designing, developing and operating production applications and services that are scalable within the organization and that meet goals of low latency, and high availability.
You love to write code with a test driven approach and take great pride in the quality, resilience and performance of your code.
You're not afraid to be experimental and scrappy to help the team make informed data-driven decisions
You bring experience with complex distributed systems, are comfortable with multiple programming languages and enjoy exploring and learning new programming patterns.
You care about UX and design in addition to writing robust resilient code.
Responsibilities
The Growth Engineering team at Twilio is responsible for the first experience a person sees when they join Twilio. We are responsible for shepherding customers to success by having influence and ownership of large parts of the Twilio surface area including: signups, onboarding in the Console, and integration with the Twilio docs.
Your day to day responsibilities will include:
DRAW THE OWL: Working alongside a small and collaborative team, white-boarding ideas, building new solutions as well as constantly improving discovery for Twilio's top products to generate significant revenue
WEAR THE CUSTOMERS' SHOES: Putting yourself in the customers' shoes by talking to them and understanding how they use Twilio
RUTHLESS PRIORITIZATION: Working with a PM and EM to influence product roadmaps and sprints
EMPOWER OTHERS: Reviewing code and offering improvements to coding practices and processes to impact the larger organization
Qualifications
The right candidate is passionate about software design, developer tools, and using data to guide innovation. They have:
6+ years of industry experience
Bachelor's and/or Master's degree, preferably in CS, or equivalent experience
Experience building services in Java/Scala.
Experience building web applications that delight customers and the developers working on them
Experience in designing, developing, and operating services in cloud-deployed environments
Proficiency in HTML, CSS, and related web technologies
Owned and operated services end-to-end, from requirements gathering and design, to debugging and testing, to release management and operational monitoring
An entrepreneurial approach, ready to assemble and lead cross-functional teams.
Excellent collaborator. Ability to foster alignment cross-functionally and cross-organizationally.
Excellent communication skills. Able to distill key takeaways quickly.
Ultimately, we seek people who demonstrate the Twilio Magic.
Location
Twilio has a distributed and remote-friendly office structure, thus the location of this position will be flexible.
What We Offer
There are many benefits to working at Twilio, including, in addition to competitive pay, things like generous time-off, ample parental and wellness leave, healthcare, a retirement savings program, and much more. Offerings vary by location.
Twilio thinks big. Do you?
We like to solve problems, take initiative, pitch in when needed, and are always up for trying new things. That's why we seek out colleagues who embody our values something we call Twilio Magic. Additionally, we empower employees to build positive change in their communities by supporting their volunteering and donation efforts.
So, if you're ready to unleash your full potential, do your best work, and be the best version of yourself, apply now!
If this role isn't what you're looking for, please consider other open positions.
(Location dependent information)
Colorado applicants:
The estimated pay range for this role, based in Colorado, is 160,080 - 200,100
Additionally, this role is eligible to participate in Twilio's equity plan.
The successful candidate's starting salary will be determined based on permissible, non-discriminatory factors such as skills, experience, and geographic location within the state. This role is also eligible to participate in Twilio's equity plan and for the following benefits: health care insurance, 401(k) retirement account, paid sick time, paid personal time off, paid parental leave.
Misc Info For This Position:
Remote Mix: 100% Remote
Position Level: Staff
Job Type: Full-Time
Regional Restrictions: USA Only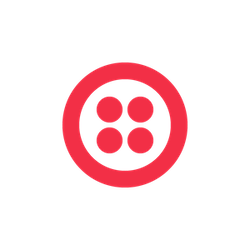 Twilio

United States

Website
Job Info:
100% Remote
Staff
Full-Time
USA