Staff Full Stack Software Engineer (L4), Twilio Engage CX
Posted Aug 9
This position is needed to grow and evolve Twilio Engage, a product launched in mid-2021, as we push for growth and adoption with Twilio's 20k+ customers. Twilio Engage brings together Segment, SendGrid, and Twilio into a single product, enabling marketers to create omni-channel, hyper-personalized experiences at every step of the customer engagement lifecycle. Twilio Engage is growing rapidly, and we are seeking a Full Stack Engineer to join our Customer Experience team. This role will help define and build the platform and primitives necessary for Twilio Engage to serve our large customers.
This product requires scaling a complex front-end while still delivering new rich UI features. The design challenges are meaty, and you'll be expected to work closely with design and research to iterate on a fast-changing product.
You will need to understand and articulate the trade-offs between new functionality and stability. You will need to persuade all involved to make the right architectural choices for the long term technical and financial health of the product.
Responsibilities
In this role, you'll:
Build out new functionality within a young product seeing rapid adoption
Guide a team of engineers through difficult architectural trade-offs
Generate detailed design documents and action plans for features slated for development
Mentor engineers earlier in career on technical matters great and small
Lead strategic technical initiatives that impact the entire engineering organization
Rapidly acquire new technical skills and knowledge in a fast-paced, high-delivery environment
Manage your work through the use of Github, Jira, and our build/deploy systems
Qualifications
Not all applicants will have skills that match a job description exactly. Twilio values diverse experiences in other industries, and we encourage everyone who meets the required qualifications to apply. While having desired qualifications make for a strong candidate, we encourage applicants with alternative experiences to also apply. If your career is just starting or hasn't followed a traditional path, don't let that stop you from considering Twilio. We are always looking for people who will bring something new to the table!
Required:
7+ years experience writing production-grade code in a modern programming language (language agnostic)
4+ years experience building UI products using frontend frameworks
Significant experience crafting APIs, like you understand that a good API contract is a critical part of a good UI
Experience with JavaScript, Node.js, TypeScript, React (or similar frameworks), and CSS
Owned and operated services end-to-end, from requirements gathering and design, to debugging and testing, to release management and operational monitoring
An entrepreneurial approach, ready to assemble and lead cross-functional teams
Excellent collaborator. Ability to foster alignment cross-functionally and cross-organizationally
Schedule: Ability to work non-standard, on-call rotation weekend and holiday hours, shared evenly with all engineers on the team. We believe that we are responsible for the code we write and how it runs in production
Desired:
You have a strong understanding of UX patterns and are passionate about building intuitive UIs that customers will love
You love partnering with design to create impactful customer experiences and not just implementing designs that are tossed over the fence
You've had a demonstrable history with at least one of GraphQL or REST
You've worked on high-scale web applications and understand the architecture patterns that make them successful (e.g., well-designed APIs, efficient algorithms)
A highly effective collaborator, you work well with your team and your partners in product and design towards common goals
Location
This role will be remote, and based in the USA. No mandatory travel is anticipated.
What We Offer
There are many benefits to working at Twilio, including, in addition to competitive pay, things like generous time-off, ample parental and wellness leave, healthcare, a retirement savings program, and much more. Offerings vary by location.
Twilio thinks big. Do you?
We like to solve problems, take initiative, pitch in when needed, and are always up for trying new things. That's why we seek out colleagues who embody our values.
So, if you're ready to unleash your full potential, do your best work, and be the best version of yourself, apply now!
Please note this role is open to candidates outside of Colorado as well. The information below is provided for those hired in Colorado only.
If you are a Colorado applicant:
The estimated pay range for this role, based in Colorado, is 160,080- 200,100.
Additionally, this role is eligible to participate in Twilio's equity plan.
The successful candidate's starting salary will be determined based on permissible, non-discriminatory factors such as skills, experience, and geographic location within the state. This role is also eligible to participate in Twilio's equity plan and for the following benefits: health care insurance, 401(k) retirement account, paid sick time, paid personal time off, paid parental leave.
Misc Info For This Position:
Remote Mix: 100% Remote
Position Level: Staff
Job Type: Full-Time
Regional Restrictions: USA Only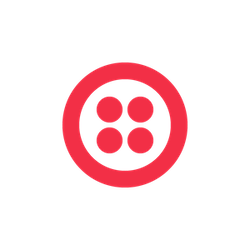 Twilio

United States

Website
Job Info:
100% Remote
Staff
Full-Time
USA