Staff, Deliverability and Operations Engineer - Email Platform
Posted May 10
Join the team as our next Staff, Deliverability and Operations Engineer
Who we are & why we're hiring
Twilio powers real-time business communications and data solutions that help companies and developers worldwide build better applications and customer experiences.
Although we're headquartered in San Francisco, we're on a journey to becoming a globally antiracist company that supports diversity, equity & inclusion wherever we do business. We employ thousands of Twilions worldwide, and we're looking for more builders, creators, and visionaries to help fuel our growth momentum.
About the job
This position is needed to monitor and optimize one of the world's largest sending platforms. This role is key to ensuring that the Twilio SendGrid email platform and supporting infrastructure are built and maintained to adapt to the ever changing email landscape.
Responsibilities
In this role, you'll:
Identify and advocate for improvements to the products and processes that facilitate best in class email deliverability for Twilio SendGrid
Generate insights that inform the business of deliverability challenges related to SendGrid's infrastructure as well as deliverability challenges caused by third parties like mailbox providers, spam filtering companies and blocklist operators
Generate resources and materials that inform our customers and internal stakeholders of important developments related to deliverability and email in general
Cultivate strong relationships with cross functional team members to drive deliverability excellence in many different areas of our business; product, marketing, sales, engineering, customer support, and professional services
Manage critical functions of the SendGrid MTA like bounce handling, connectional and throughput settings, Feedback Loops (FBLs)
Handle complex escalations related to deliverability issues that require expertise and knowledge that extends beyond Twilio SendGrid products and services.
Qualifications
Not all applicants will have skills that match a job description exactly. Twilio values diverse experiences in other industries, and we encourage everyone who meets the required qualifications to apply. While having desired qualifications make for a strong candidate, we encourage applicants with alternative experiences to also apply. If your career is just starting or hasn't followed a traditional path, don't let that stop you from considering Twilio. We are always looking for people who will bring something new to the table!
Required:
A minimum of 5 years of email deliverability experience
At least 5 years experience in large scale email operations (sender, ESP, or receiver)
Held a prior role in email deliverability (operations, consulting, or technical support)
A high degree of technical capability with an in-depth understanding of the technical aspects of email, including FBLs, DNS, DKIM, SPF, DMARC, TLS, connection & throughput etc.
Experience with MTA technologies in an enterprise environment.
Advanced Excel and SQL skills, working knowledge of Splunk and Snowflake
Familiarity with communications industry organizations in general and specifically, data collection and handling requirements from a legislative (CAN-SPAM, CASL, GDPR etc.) and ISP (Gmail, Microsoft, Yahoo! etc.) perspective.
Experience using 3rd-party deliverability tools like 250ok, eDataSource, and Valimail.
Experience working cross-functionally with Sales, Service and other functions in a geographically dispersed organization.
A proven track record of optimizing processes and systems to support the strategic objectives of an organization that relies on data and analytics to serve its customers
Location
This role will be remote and is open to all candidates within the United States of America
What We Offer
There are many benefits to working at Twilio, including, in addition to competitive pay, things like generous time-off, ample parental and wellness leave, healthcare, a retirement savings program, and much more. Offerings vary by location.
Twilio thinks big. Do you?
We like to solve problems, take initiative, pitch in when needed, and are always up for trying new things. That's why we seek out colleagues who embody our values something we call Twilio Magic. Additionally, we empower employees to build positive change in their communities by supporting their volunteering and donation efforts.
So, if you're ready to unleash your full potential, do your best work, and be the best version of yourself, apply now!
If this role isn't what you're looking for, please consider other open positions.
Colorado applicants:
The estimated pay range for this role, based in Colorado, is 160,072 - 220,099
Additionally, this role is eligible to participate in Twilio's equity plan.
The successful candidate's starting salary will be determined based on permissible, non-discriminatory factors such as skills, experience, and geographic location within the state. This role is also eligible to participate in Twilio's equity plan and for the following benefits: health care insurance, 401(k) retirement account, paid sick time, paid personal time off, paid parental leave.
Misc Info For This Position:
Remote Mix: 100% Remote
Position Level: Staff
Job Type: Full-Time
Regional Restrictions: USA Only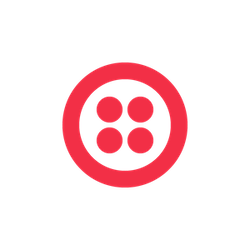 Twilio

United States

Website
Job Info:
100% Remote
Staff
Full-Time
USA