Staff Cloud Software Developer in Test (SDET)
Posted Apr 25
As Staff Test Engineer/Quality Coach in the Venafi-as-a-Service Engineering group, you will be part of an extremely motivated, dedicated, and experienced team that protects many of the largest organizations in the world. To deliver on the responsibility of producing highly secure and robust software that protects machine identities at-scale, the team is looking for warriors that can help them to focus on quality practices and bring the needed break-it mindset to our shift-left development methodology.
In this role, you will use your technical skills and experienceto:
Act as Agile Coach on Testing with multiple teams.
Spearhead Team Exploratory testing, by enabling and supporting testing-in-production efforts by the team, including leading our novel Team Test Workshop.
Work with teams and product owners within Agile process to clarify and tighten acceptance criteria for user stories.
Co-develop and review test plans with team during Agile sprints.
Collaborate with developers to do upfront test design, encourage API-first development with TDD/BDD approaches.
Support developers in designing and building complex end-to-end test scenarios in collaboration with Test Infrastructure Engineers.
Collaborate with testing peers on the VaaS team to measure and report quality metrics from the teams output.
Guide teams in automation tools selection and usage
Support the development of User Assistance content for the VaaS products, by reviewing and validating the products UA content.
The activities are geared towards improving product quality with a focus on upstream process improvements and the adoption of the Agile methodology. These efforts will require you to interact with employees at every level and in different parts of the organization.
The ideal Venafi Warrior will be armed with:
12-14 years of relevant experience or B.S (CS, CSE, or equivalent) and 10-14 years experience and 4+ years of test architecture leadership experience (no people reports);
M.S/Ph.D (CS, CSE, or equivalent) and 8-12 years experience and 4+ years of test architecture leadership experience (no people reports)
A get-it-done-now attitude.
Strong and proven technical and analytical skills
Solid experience with a variety of Test Automation and Management tools (MS Test, NUnit, TestNG, Selenium WebDriver, Protractor JS or Cypress)
Practical experience with Continuous Integration and Deployment (CI/CD) pipelines in SaaS software development.
Good knowledge in one or more programming languages (JS, Java, Golang, C#, Python)
Fast learner with strong problem solving and analytical skills
Able to work in a results-driven, highly accountable environment
Demonstrate ability to lead and multi-task, problem-solve, make decisions and operate in a fast-paced environment
A collaborator who listens effectively and invites response and discussion. Possess good negotiation skills
Self-motivated, able to work independently and be reliable and responsive
Highly effective communication skills, including interactive listening with proven ability to negotiate across all levels of the organization
Experience working with Agile + DevOps process management methodologies.
What sets you apart
Exposure to Behavior Driven Development (e.g. Cucumber) and Testing MSA architecture.
Understanding of software quality models (e.g., FURPS) and their use in developing strong quality practices
Experience mentoring developers on quality practices in a shift-left development methodology
Experience with SaaS products and technologies
Experience testing security products
While you are busy protecting the world, weve got you covered
In addition to fostering a work environment with strong work from anywhere ethic, Venafi offers a benefits package that is in the top 1%. We provide 100% employer-paid premiums for both team members and their families. That includes health, dental, and vision insurance. YES, REALLY We offer four weeks of PTO (Paid Time Off), eleven holidays, and a pick your own community service day. We also offer 401(k) and company matching, company HSA contribution, 2x salary employer-paid life insurance, and parental leave. We even offer pet insurance
Misc Info For This Position:
Remote Mix: 100% Remote
Job Type: Full-Time
Regional Restrictions: Anywhere Only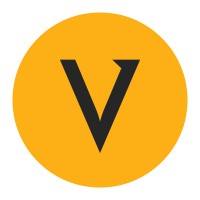 Venafi

Salt Lake City,UT
United States

Website
Job Info:
100% Remote
Full-Time
Anywhere