Sr. Manager, Software Engineering - Segment: Messaging Team
Posted May 10
As the Sr. Engineering Manager for the Messaging team, your team will have the opportunity to grow and evolve a brand new product, but also to see the rapid adoption of your creation by Twilio-Segment's 20k+ customers.
This product will face enterprise-scale usage very early in its life cycle. We need to scale right out of the gate. The design challenges are meaty, and you'll be expected to work closely with your team and cross functional partners to iterate on a fast-changing product.
You will need to understand and articulate the trade-offs between new functionality and stability. You will need to persuade all involved to make the right architectural choices for the long-term technical and financial health of the product.
Who?
We are looking for an Engineering Manager who lives Twilio Magic. The ideal candidate has:
5+ years experience writing production-grade code in a modern programming language.
Experience driving career growth for early-in-career and senior full stack engineers.
You are comfortable managing a team with responsibilities across our technology stack, from building intuitive user experiences on the front end, to building GraphQL APIs
The ability to synthesize all inputs and develop a roadmap balancing product and technical improvements in partnership with product management and design.
A proven track record of delivering on a team roadmap.
Strong fundamentals and hands-on experience designing and implementing highly available and performant products.
Exposure to SDLC from reviewing requirements through to debugging complex systems in Production.
Experience maintaining and operating always-on cloud services.
Strong customer focus, because the feedback loop with customers will be very tight!
Comfortable diving into the code with your team when the situation calls for it.
What?
WEAR THE CUSTOMER'S SHOES: You and your team will create beautiful and intuitive customer interfaces for what is essentially a visual programming language for marketers.
DRAW THE OWL: We are building a new web experience in Growth Automation from the ground up. Build new features and improve performance, usability, and accessibility.
BE BOLD: We are all owners of the products we are building, everyone is empowered to drive the product vision forward.
EMPOWER OTHERS: You're empathetic, patient, and love to help your team grow.
NO SHENANIGANS: You believe in being open and transparent with your team. Whenever you see an opportunity for feedback you provide it in a timely, clear and direct way.
Why?
The Growth Automation pillar is building a new platform to provide a one-stop shop for marketers to build delightful, personalized customer experiences across any channel based on a single view of the customer. Orchestrate a customer journey and send emails, SMS, push notifications, voice, video, whatsapp, onsite personalization - any channel that the customer prefers most with a relevant message they actually want to see. Our team's goal is to help Twilio-Segment customers understand, aid, and delight their customers across every first party touchpoint and interaction.
Growth Automation is being built on top of the most sophisticated first party customer data platform in the world. Imagine a platform that can take the hundreds of thousands of messages entering Segment's pipelines every second, add in a new identity graph, and overlay multiple high speed, realtime and batch databases and you have the Personas platform. We've since built several successful products on top of the Personas platform: Segment Audiences for real time audience management, Segment Traits for computation, and Profile API for real time personalization. Now we are building a Growth Automation platform.
About us:
Millions of developers around the world have used Twilio to unlock the magic of communications to improve any human experience. Twilio has democratized communications channels like voice, text, chat, video and email by virtualizing the world's communications infrastructure through APIs that are simple enough for any developer to use, yet robust enough to power the world's most demanding applications. By making communications a part of every software developer's toolkit, Twilio is enabling innovators across every industry from emerging leaders to the world's largest organizations to reinvent how companies engage with their customers.
In accordance with applicable law, the following represents Twilio's reasonable estimate of the range of possible compensation for this role if hired in Colorado. Please note that this information is provided for those hired in Colorado only, and this role is open to candidates outside of Colorado as well.
Salary:
Denver/Boulder Metro:
160,896 - 221,232
Rest of Colorado:
140,784 - 211,176
Non Sales: Additionally, this role is eligible to participate in Twilio's equity plan.
An overview of Twilio's benefits offered is listed below:
Twilio is committed to delivering a comprehensive benefits program that provides support needed for you and your loved ones. It's likely that you don't think about benefits every day; however, they are an important component of your total compensation, and we want you to understand the options available to you so that you can make the most of your benefit dollars. At the time of this posting, this role is eligible to participate in the following benefits, which Twilio reserves the right to modify at any time for any reason in accordance with applicable law:
Healthcare Insurance and Leave
Prescription Drug
Dental
Vision
Flexible Spending and Health Savings Accounts
Leave programs for all of life's moments: maternity, parental/bonding, as well medical leave to care for yourself or a loved one
Financial Benefits
Short and Long Term Disability Insurance
Life and Accidental Death & Dismemberment Insurance
401(k) Retirement Savings Plan with a match
Reimbursement Programs & Stipends
65 per month work-from-home stipend
Up to 50 per month for wellness expenses and activities
Up to 30 per month to use towards books/eBooks
Misc Info For This Position:
Remote Mix: 100% Remote
Position Level: Senior Manager
Job Type: Full-Time
Regional Restrictions: USA Only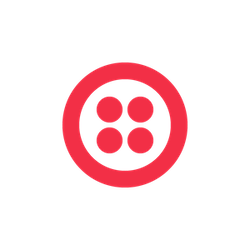 Twilio

United States

Website
Job Info:
100% Remote
Senior Manager
Full-Time
USA