Sr. Manager, Data Engineering, Data Platform & Analytics
Posted Aug 9
This position is needed to set the vision for and deliver on low/no-code ETL and other data engineering tools to make it easy for Twilions to rapidly transform, store and query data. Your team will also be responsible for managing a Spark compute platform that's used across Twilio and the underlying Data lake. You will be responsible for deciding the future direction for the Data lake's table formats and consolidating multiple Data lakes into a single entity.
We live in a world that's filled with vast amounts of data. The modern data stack has many tools and components. Yet it's not easy to quickly get insights from data, especially at large scale, when data is distributed in many locations, and stored in multiple formats. Your mission is to make it easy to transform data and aggregate data, regardless of where it lives, and eventually build an elegant query interface that makes asking questions of data, a truly simple experience.
Responsibilities
In this role, you'll:
Hire and develop a diverse and inclusive team of top performers.
Set a vision for your team in partnership with product management
Ship innovative solutions to challenging technical problems
Build the next generation of a Spark compute platform and the next version of our Data lake
Coach and guide your team on various aspects of the software development lifecycle
Live the Twilio Magic
Qualifications
Not all applicants will have skills that match a job description exactly. Twilio values diverse experiences in other industries, and we encourage everyone who meets the required qualifications to apply. While having desired qualifications make for a strong candidate, we encourage applicants with alternative experiences to also apply. If your career is just starting or hasn't followed a traditional path, don't let that stop you from considering Twilio. We are always looking for people who will bring something new to the table!
Required:
6+ years of experience writing production-grade code in a modern programming language.
5+ years of people management experience.
Experience having built part of a modern data stack, from design to production code.
Experience hiring top talent and driving career growth for early-in-career and senior engineers.
The ability to set ambitious goals with measurable results and familiarity with frameworks such as OKRs.
A proven track record of delivering complex, large-scale projects.
Experience working with product managers to collaboratively set a vision.
Excellent written and spoken communication skills.
Deep technical knowledge about one or more of Spark, dbt, Hudi, Iceberg and Deltalake.
Clear understanding of the software development lifecycle from reviewing requirements to debugging complex systems in production.
Experience maintaining and operating always-on cloud services.
Comfortable diving into the code with your team when the situation calls for it.
Desired:
BS/MS/PhD or equivalent
Strong customer focus
Location
This role will be remote, based in the US.
What We Offer
There are many benefits to working at Twilio, including, in addition to competitive pay, things like generous time-off, ample parental and wellness leave, healthcare, a retirement savings program, and much more. Offerings vary by location.
Twilio thinks big. Do you?
We like to solve problems, take initiative, pitch in when needed, and are always up for trying new things. That's why we seek out colleagues who embody our values.
So, if you're ready to unleash your full potential, do your best work, and be the best version of yourself, apply now!
Please note this role is open to candidates outside of Colorado as well. The information below is provided for those hired in Colorado only.
If you are a Colorado applicant:
The estimated pay range for this role, based in Colorado, is 170,000 - 220,000
Additionally, this role is eligible to participate in Twilio's equity plan.
The successful candidate's starting salary will be determined based on permissible, non-discriminatory factors such as skills, experience, and geographic location within the state. This role is also eligible to participate in Twilio's equity plan and for the following benefits: health care insurance, 401(k) retirement account, paid sick time, paid personal time off, paid parental leave.
Misc Info For This Position:
Remote Mix: 100% Remote
Position Level: Senior Manager
Job Type: Full-Time
Regional Restrictions: USA Only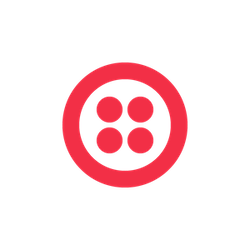 Twilio

United States

Website
Job Info:
100% Remote
Senior Manager
Full-Time
USA