Software Engineer - Pipeline Team
Posted Apr 12
CommentSold is a social commerce platform that modernizes the way retailers connect to online shoppers, including hosting live sales events and managing day-to-day retail operations. Simply, we help online retailers do less and sell more.
Our team is dispersed throughout the US, which means we value the diversity and unique collaboration that's fostered through a remote team. We work incredibly hard for our customers, and believe deeply in our platform's value. We're a high energy, high growth team and we love to win.
Software Engineer - Pipeline Team
The Pipeline Team focuses on the building and delivery of custom mobile apps for our customers! This is no simple devops challenge and requires deep engineering skills and creativity to pull together a variety of technologies and deliver a stable / fast pipeline of mobile apps. If you are a strong software engineer, have experience in breaking down challenging problems and a desire to work with an exceptional team, then this job is for you!
In this role, you will
Solve interesting technological problems at the intersection of multiple different technological platforms
Develop robust backend infrastructure that connects multiple platforms together
Come up with simple and effective technological solutions (use code to solve our most challenging problems)
Break down complex software challenges and come up with unique solutions for them
Decompose various software platforms to better understand how to leverage their functionality
Build front end visualizations and workflows for our internal and external customers
Connect multiple disciplines across CommentSold through our application pipeline
Help CommentSold ship thousands of apps every month for our customers!
If you're a great fit for this role, you
I have a strong software engineering background and skills. Bonus if you have experience with Go and/or React
Have a basic knowledge of working within Linux/POSIX
Understand how software companies protect their software from bad actors
Have experience with iOS and Android development and deployment environment
Organized and have strong time management skills
Love solving problems and finding solutions
Are self-motivated and self-directing
Are comfortable in a fast-paced work environment and dealing with ambiguity
Have experience working on a remote team
Join CommentSold
At CommentSold, you can work from anywhere in the United States thanks to the power of the internet - we put extra effort into our remote culture to ensure we exceed the engagement we all need. We value our team, and show that through competitive salaries and bonus opportunities. Health, dental, vision, and life insurance are available to all full-time employees.
Our platform serves the women's retail space in a major way - and that's no coincidence. We're creating a space for equality across the board, and we support folks of all identities and lifestyles in everything we do. Join CommentSold to live your best life we're always excited to grow our team's perspective. #lovewhereyouwork
Misc Info For This Position:
Remote Mix: 100% Remote
Job Type: Full-Time
Regional Restrictions: USA Only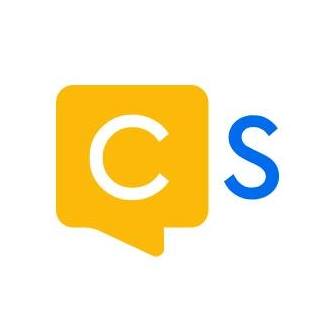 CommentSold

Huntsville,AL
United States

Website
Job Info:
100% Remote
Full-Time
USA