Software Engineer (L3) - Email Platform Identity
Posted May 10
Twilio is growing rapidly and seeking a Software Engineer (L3) to be a key contributor for our Customer Lifecycle engineering team, where you will develop features that impact all points in the customer lifecycle. You will use the latest distributed systems programming techniques and technologies, including microservices, Kubernetes, AWS cloud infrastructure and APIs. The person in this role will bring with them the ability to write and support backend services, communicate effectively with cross-functional teams across geographical time zones, and have a tremendous drive to hone their craft.
This position is ideal for an individual who can operate independently to solve common coding problems, can work with a team to break down and prioritize work, and has a good understanding and experience working in a software development life cycle. This individual is a self learner and self starter who is a competent developer looking to refine their skills.
As a Senior Software Engineer, you are expected to deliver work consistently and independently, and support and engage communication with and between stakeholders and our partners. You will not only make an impact with your development skills, but through your direct engagement with our product team.
Who?
Twilio is looking for a software engineer who lives the Twilio Magic and brings with them a passion for software development that empowers developers and businesses around the world.
4+ years of software development experience with highly-available applications in a modern programming language (Ruby, Go, Python, Java, or C++).
Expert OO experience and software engineering expertise (coding, automated tests, profiling, monitoring, etc).
Demonstrated success in building and maintaining reliable, robust, and performant software that is scalable, testable and supportable; that also tolerates and recovers from unreliable dependencies throughout the entire software lifecycle.
Solid experience with MySQL, Redis and Kafka. DynamoDB a plus.
Strong proficiency and recent experience in designing and building RESTful API's.
Recent experience working with Docker and Kubernetes.
Experience working on Platforms is a plus.
Self-starter and independent learner
What?
As a Software Engineer (L3), you will live the Twilio Magic by
BE INCLUSIVE
Collaborating to support strong team results
Build effective working relationships
DONT SETTLE
Developing and Improve CI/CD build and deploy processes
Develop and maintain high quality applications using Golang
Maintain high coding standards, using best practices
RUTHLESSLY PRIORITIZE
Participate in scrum and agile practices
Time and Priority management to support sprint commitments
BE AN OWNER
Supporting team and systems through on-call rotations
Design and Develop solutions that are cost effective
WRITE IT DOWN
Document architecture and participate in architecture reviews
Support epic and story refinement
Why?
The Customer Lifecycle group is central to Twilio's continued growth. We work closely with stakeholders and product teams to design and implement the infrastructure for all customer activities on our system. This includes everything from sign-up/sign-in, authentication & authorization processes to billing and account management..
Twilio is a company that is empowering the world's developers with modern communication in order to build better applications. Twilio is truly unique; we are a company committed to your growth, your learning, your development, and your entire employee experience. We only win when our employees succeed, and we're dedicated to helping you develop your strengths. We have a cultural foundation built on diversity, inclusion, and innovation, and we want you and your ideas to thrive at Twilio.
Location
This role will be located in our Denver office and will accept remote candidates in the U.S.
What We Offer
There are many benefits to working at Twilio, including, in addition to competitive pay: generous time-off, ample parental and wellness leave, healthcare, a retirement savings program, and much more. Offerings vary by location.
Twilio thinks big. Do you?
We like to solve problems, take initiative, pitch in when needed, and are always up for trying new things. That's why we seek out colleagues who embody our values something we call Twilio Magic. Additionally, we empower employees to build positive change in their communities by supporting their volunteering and donation efforts.
So, if you're ready to unleash your full potential, do your best work, and be the best version of yourself, apply now!
If this role isn't what you're looking for, please consider other open positions.
Please note this role is open to candidates outside of Colorado as well. The information below is provided for those hired in Colorado only.
If you are a Colorado applicant: The estimated pay range for this role is: 132,320 - 181,940
Additionally, this role is eligible to participate in Twilio's equity plan.
The successful candidate's starting salary will be determined based on permissible, non-discriminatory factors such as skills, experience, and geographic location within the state. This role is also eligible to participate in Twilio's equity plan and for the following benefits: health care insurance, 401(k) retirement account, paid sick time, paid personal time off, paid parental leave.
Misc Info For This Position:
Remote Mix: 100% Remote
Job Type: Full-Time
Regional Restrictions: USA Only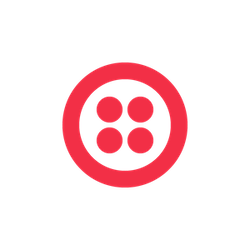 Twilio

United States

Website
Job Info:
100% Remote
Full-Time
USA