Software Engineer, Identity
Posted Dec 2
The Platform Engineering teams develop scalable, performant and pragmatically designed backend software systems.
The Platform Identity team is responsible for:
o Enhancing our existing authentication services and security
o Expanding the platform to support the third party authentication and authorization
o Ensuring the security of our customers sensitive information
o Identify and manage fraudulent activity
We're seeking passionate, talented software engineers who are interested in reducing logistics friction to the lives of millions of people, amazing personal and professional growth, and having a real impact on our products and customers. The empowerment EasyPost provides will remind you why you love to code, want to build APIs, and work on unique challenges within a collaborative team of developers to build meaningful solutions.
What you will do:
o Responsible for designing new, and modifying existing, services to be highly available, scalable, correct and efficient
o Own services that fit in a distributed Service-Oriented Architecture (SOA) using a mix of synchronous and asynchronous communication and processing
o Contribute to overall system design in a highly collaborative environment
o Create and debate multiple solutions to a variety of problems with a diverse engineering team
o Nurture other engineers through direct interactions, well composed documentation and group sessions
o Work with leadership to create a practical roadmap that supports our existing customers and creates opportunities to gain new ones
About You:
o Experience with at least one of Python, Go or Ruby
o Experience with, or interest in MySQL/Galera, Cassandra, Redis and Kafka
o Makes incremental improvements in quality, performance, correctness and scale of various services
o Committed to using the right tool for the job in the context of a greater engineering community
o Identifies what needs to be done, collect data, present options and communicate tradeoffs
o Experience with REST, HTTP/HTTPS
o Experience with existing identity management or access delegation protocols like SCIM, SAML or OAuth is preferred
o Experience with Rust is a bonus
What We Offer:
o Comprehensive medical, dental, vision, and life insurance
o Competitive compensation package and equity
o 401(k) match
o Monthly work from home stipend of 100 net
o Flexible work schedule and paid time off
o Collaborative culture with a supportive team
o A great place to work with unlimited growth opportunities
o The opportunity to make massive contributions at a hyper-growth company
o Make an impact on a product helping ship millions of packages per day
Misc Info For This Position:
Remote Mix: 100% Remote
Job Type: Full-Time
Regional Restrictions: USA Only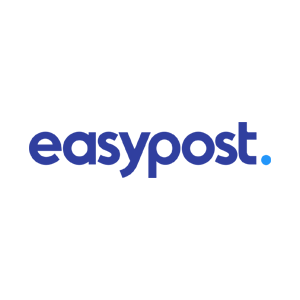 Easy Post

San Francisco,CA
United States

Website
Job Info:
100% Remote
Full-Time
USA