Software Engineer III, Cloud - Segment
Posted May 10
As a senior software engineer in the Segment Cloud group, you will help us build and manage distributed data replication systems that are critical to supporting data plane services that handle 1T events per month and growing. You'll be working with an incredibly talented team of senior engineers and product leads across the company to build the platform that is at the heart of Twilio Segment.
Who?


Twilio is looking for a leader who lives the Twilio Magic and has a demonstrated track record of working in a fast paced and iterative environment. They also have:
Minimum of 4 years experience as a Software Engineer or another similar role
A systematic problem-solving approach, coupled with good communication skills, sense of ownership, and drive
Experience building or operating SQL based databases (e.g., AWS Aurora, SQLite)
Experience operating systems on top of cloud infrastructure such as Amazon Web Services (AWS) or Google Compute Platform (GCP)
Experience programming in one or more of the following: Go or similar system programming languages and SQL
Have hands-on experience using event-based systems (e.g. Kafka) capable of processing millions of events per second and petabytes of data each month
Have lead junior engineers, big projects, or been the owner of a mission critical system
What?

As a senior software engineer, you will live the Twilio Magic values:
DRAW THE OWL: Architect and build the next generation of distributed data replication platform that is mission critical
BE BOLD: Build globally available and highly scalable distributed systems
BE INCLUSIVE: Collaborate with teams across the R&D org to ensure their needs are met by our platform
EMPOWER OTHERS: Mentor other junior engineers on the team on technical architecture and design
DON'T SETTLE: Participate in driving Segment as a market leader in the development of Open Source Software like ctlstore, kafka-go, chamber, kubeapply, etc.
BE AN OWNER: Participate in an on-call rotation to support our business-critical infrastructure
Why?

The Config team works on building and managing a distributed data replication system that is critical for high availability of Segment's data plane. Additionally, this team also owns the feature flagging system and a simple key value store built on top of the replication pipeline that are widely used across the company. Availability, reliability and cost effectiveness are some of the areas that this team actively invests in.
Twilio is a company that is empowering the world's developers with modern communication in order to build better applications. Twilio is truly unique; we are a company committed to your growth, your learning, your development, and your entire employee experience. We only win when our employees succeed and we're dedicated to helping you develop your strengths. We have a cultural foundation built on diversity, inclusion, and innovation and we want you and your ideas to thrive at Twilio.

Where?
This position is for remote locations anywhere in the USA . Around the world, Twilio offers benefits and perks to support the physical, financial, and emotional well being of you and your loved ones. No matter where you are based, you will experience a company that believes in small teams for maximum impact; seeks well-rounded talent to ensure a full perspective on our customers' experience, understands that this is a marathon, not a sprint; that continuously and purposefully builds an inclusive culture that empowers everyone to do their best work and be the best version of themselves.
About Us
Millions of developers around the world have used Twilio to unlock the magic of communications to improve any human experience. Twilio has democratized communications channels like voice, text, chat, video and email by virtualizing the world's communications infrastructure through APIs that are simple enough for any developer to use, yet robust enough to power the world's most demanding applications. By making communications a part of every software developer's toolkit, Twilio is enabling innovators across every industry from emerging leaders to the world's largest organizations to reinvent how companies engage with their customers.
Twilio thinks big. Do you?
We like to solve problems, take initiative, pitch in when needed, and are always up for trying new things. That's why we seek out colleagues who embody our values something we call Twilio Magic. Additionally, we empower employees to build positive change in their communities by supporting their volunteering and donation efforts.
So, if you're ready to unleash your full potential, do your best work, and be the best version of yourself, apply now!
If this role isn't what you're looking for, please consider other open positions.
(Location dependent information)
Colorado applicants:
The estimated pay range for this role, based in Colorado, is 132,320.00 - 165,400.00
Non-Sales: Additionally, this role is eligible to participate in Twilio's equity plan.
The successful candidate's starting salary will be determined based on permissible, non-discriminatory factors such as skills, experience, and geographic location within the state. This role is also eligible to participate in Twilio's equity plan and for the following benefits: health care insurance, 401(k) retirement account, paid sick time, paid personal time off, paid parental leave.
Misc Info For This Position:
Remote Mix: 100% Remote
Position Level: Senior
Job Type: Full-Time
Regional Restrictions: USA Only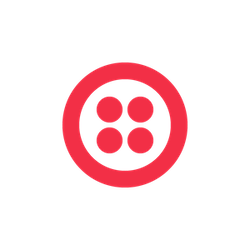 Twilio

United States

Website
Job Info:
100% Remote
Senior
Full-Time
USA