Software Engineer - Data Platform
Posted Aug 4
This position is needed to design and build data ingestion frameworks and services in cloud environments that fuels strategic business decisions across Twilio. You will partner with other engineers and product managers to translate data needs into critical information that can be used to implement scalable data platforms and self-service tools. We are looking for someone who is passionate about solving problems using engineering and data, thrives in an evolving environment, brings an enthusiastic and collaborative attitude, and delights in making a difference. As a successful candidate, you must have a deep background in data engineering and a proven track record of solving data problems at scale leveraging distributed data systems. You are a self-starter, embody a growth attitude, and can collaborate optimally across the entire Twilio organization.
Responsibilities
In this role, you'll:
Design, and implement a scalable data lake, including data integration and curation
Build modular set of data services using Python/Scala,Presto SQL, API Gateway, Kafka, Apache Spark on EMR among others
Research, design, and experiment to execute fast proof of concepts to evaluate similar products.
Participate in the strategic development of methods, techniques, and evaluation criteria for projects and programs. This will include assessment of build vs buy decisions at every stage, backed by proof of concepts, benchmarking, etc.
Experience working autonomously and taking ownership of projects.
Create data applications with ability to do searches, real time data alerts, APIs to pull the data on a large volume of data.
Design and implement innovative data services solutions using Microservices and other UI and API related technologies
Implement processes and systems to manage data quality, ensuring production data is always accurate and available for key partners and business processes that depend on it.
Writes unit/integration tests, contributes to engineering wiki, and documents work.
Work closely with a team of frontend and backend engineers, product managers, and analysts.
Coaching other engineers on best practices for designing and operating reliable systems at scale
Design data integrations and data quality framework.
Execute the migration of data and processes from legacy systems to new solutions.
Perform production support and deployment activities
Manage the system performance by performing regular tests, solving problems and integrating new features.
Offer support by responding to system problems in a timely manner.
Qualifications
Not all applicants will have skills that match a job description exactly. Twilio values diverse experiences in other industries, and we encourage everyone who meets the required qualifications to apply. While having desired qualifications make for a strong candidate, we encourage applicants with alternative experiences to also apply. If your career is just starting or hasn't followed a traditional path, don't let that stop you from considering Twilio. We are always looking for people who will bring something new to the table!
Required:
5+ years of diverse experience in building scalable Realtime and Batch Data Ingestion Framework to populate data into DataLake.
Experience working with data technologies that power analytics (e.g. EMR Apache Sqoop, Airflow, Hadoop, Hive, Spark, Presto,Cassandra, Kafka, Pinot, Flink, etc. or similar technologies).
In-depth knowledge on a few of the production technologies we use including AWS (CloudFormation, EC2), Docker, Terraform, Kubernetes, Chef
Lead technical architecture discussions and help drive technical decisions within your team.
Has expert understanding on Design Patterns and OOPS concepts.
Experience with performance management, logging, and monitoring tools
Familiarity with SpringBoot and related technologies
Expert coding skills across a number of languages including Scala, Java, Python etc.
A systematic problem-solving approach, coupled with strong communication skills and a sense of ownership and drive
Experience in processing various file formats such as Parquet, Avro, JSON etc
Experience in AWS EC2, S3
Desired:
Experience with DAG-based open-source workflow management solutions airflow etc.
Familiarity with low latency Database solutions such as Dremio,Pinot,Clickhouse.
Good in SQL.

Location
This role will be based in the United States (Remote).


What We Offer
There are many benefits to working at Twilio, including, in addition to competitive pay, things like generous time-off, ample parental and wellness leave, healthcare, a retirement savings program, and much more. Offerings vary by location.
Twilio thinks big. Do you?
We like to solve problems, take initiative, pitch in when needed, and are always up for trying new things. That's why we seek out colleagues who embody our values.
So, if you're ready to unleash your full potential, do your best work, and be the best version of yourself, apply now!
Please note this role is open to candidates outside of Colorado as well. The information below is provided for those hired in Colorado only.
If you are a Colorado applicant:
The estimated pay range for this role, based in Colorado, is 132,000-165,000
Additionally, this role is eligible to participate in Twilio's equity plan.
The successful candidate's starting salary will be determined based on permissible, non-discriminatory factors such as skills, experience, and geographic location within the state. This role is also eligible to participate in Twilio's equity plan and for the following benefits: health care insurance, 401(k) retirement account, paid sick time, paid personal time off, paid parental leave.
Misc Info For This Position:
Remote Mix: 100% Remote
Job Type: Full-Time
Regional Restrictions: USA Only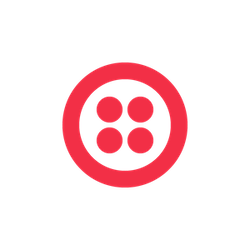 Twilio

United States

Website
Job Info:
100% Remote
Full-Time
USA