Software Engineer - Communities
Posted Jan 8
GitHub is changing the way the world builds software, and we want you to help build GitHub. Were looking for a few software engineers to join a passionate, collaborative, distributed group of engineers on our team.
The Communities team is working on a series of products, a mixture of existing and new/experimental, that improve the Open Source experience for contributors and maintainers. Some of our projects include Sponsors, Discussions, Interaction Limits, and more
Stack: The frontend is in JavaScript and backend is primarily in Ruby/Rails and Go. Right now we need those who know Go.
A day in the life of a team Software Engineer
Our team is fully remote and distributed across UK, Canada, and US which means we work asynchronously most of the time. Your typical week would include:
Collaborating with product managers, designers, and support to understand the problems we want to solve, exploring how we can solve them, and what our users have said about the problems and solutions so far
Discussing and collaboratively solving engineering and product problems with engineering collaborators in GitHub Issues and PRs, Slack, or Zoom
Opening a Pull Request to implement the next most important feature or task, or fix the most critical bug and resolving suggestions in your code reviews
Responding to issues and review requests from other teams at GitHub
Reviewing your teammates Pull Requests and providing helpful feedback
Working with your engineering manager in your one-on-one meetings to grow your team and career
Rotating responsibilities for oncall
Responsibilities:
Pick new work autonomously and code solutions, working to unblock yourself when stuck either by reaching out for help or finding other solutions in an asychronous, remote, distributed culture
Write clear documentation, tests, and recommendations for technical problems
Collaboratively define, scope, prioritize, and estimate work
Drive helpful conversations around technical issues and engineering practices, suggesting improvements and ideas as you see them
Review code and provide thoughtful, constructive feedback during code reviews
Triage, reproduce, and debug issues reported by other coworkers for our areas of responsibility
Give and receive feedback to grow yourself and the team
Provide compassionate technical mentorship, pairing opportunities, and code reviews to encourage the growth of others
Deliver complex code/features with quality and supportability
Qualifications:
There are only a handful of folks who meet all qualifications. We care more about hiring developers that have a track record of caring deeply about shipping software that helps people with their work than checking all of the qualifications off. So whether you meet all the qualifications or a partial set, either way,we want to hear from you.
Minimum Qualifications:
Strong written communication skills
High degree of empathy
3+ years experience as a full-time professional coder
Experience with JavaScript
Experience with Ruby on Rails
Familiarity with Git
Experience working asynchronously on a remote, distributed team (does not have to be professional experience)
Ability to learn and think critically about both system design and software engineering concepts and blend those perspectives pragmatically based on project needs
Preferred Qualifications:
Experience building, operating and maintaining resilient, scalable distributed services
Experience building highly available services at scale
Experience with CSS and HTML
Knowledge of testing, profiling, and debugging practices
Please note that this application is for GitHub Engineering and you may have the opportunity to be considered for multiple teams.
Ability to meet GitHub, customer and/or government security screening requirements are required for this role. These requirements include, but are not limited to the following specialized security screenings: Microsoft Cloud Background Check: This position will be required to pass the Microsoft, GitHubs parent company, Cloud Screen uponhire/transfer and every two years thereafter.
Misc Info For This Position:
Remote Mix: 100% Remote
Job Type: Full-Time
Regional Restrictions: North America Only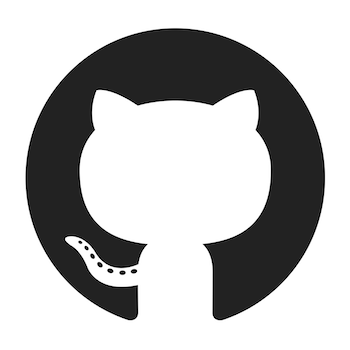 Github

San Francisco,CA
United States

Website
Job Info:
100% Remote
Full-Time
North America