Software Engineer - Code to Cloud
Posted Jan 8
Were looking for world-class software engineers to join GitHubs Code to Cloud organization. In this organization, we build solutions that enable engineers to easily package and deploy their software, right alongside their code. Code to Cloud is responsible for the full stack of features and technologies that power Github Actions, GitHub Packages, GitHub Pages, and Azure DevOps. These services enable our millions of customers to follow industry best practices and deploy and maintain their products easily, increasing the impact of software solutions at a global scale.
Code to Cloud is growing fast and is hiring for many different frontend, backend, and full-stack roles across these services, so please reference the qualifications below to determine if any of these roles would be a good fit for you. In this role, you will have the opportunity to work as an engineer with a distributed, diverse and passionate team delivering features and improvements to the stack. Youll work with our team of engineers, designers, and product managers to build and maintain customer-facing experiences and backend solutions to enable high-quality services running at global scale and deliver those experiences into the hands of millions of developers across the world.
Responsibilities:
Write, test, instrument, document, and maintain code primarily in C#, Ruby, Javascript, or Go
Learn, pair, and participate in code reviews, to grow and contribute to the growth of others in and around your team
Collaborate closely with Product, Design, and partner Engineering teams to build new features
Analyze how your features are performing in production to learn and make the product better
Support a highly available service used by millions of users on a daily basis
Participate in on-call rotations for your team and respond to incidents as necessary
Qualifications:
You have a BS (or higher, e.g., MS, or PhD) in Computer Science or a related technical field involving coding (e.g., physics or mathematics), or equivalent technical experience
Strong object-oriented design skills gained from at least 2 years of working with OOP languages and patterns. Experience with .Net/C#, Ruby, Go, or JavaScript preferred
Solid understanding of testing principles and high quality software
Excellent analytical skills as well as communication skills both verbal and written. We are a distributed team so were extra mindful about communication.
Experience designing, building and running large scale and highly available cloud services or distributed systems preferred
For backend or full-stack, experience with high scale SQL and general database knowledge preferred
For backend roles, troubleshooting skills across network, caching, queuing, load-balancing storage and distributed services layers preferred
Please note that this application is for GitHub Engineering and you may have the opportunity to be considered for multiple teams.
Ability to meet GitHub, customer and/or government security screening requirements are required for this role. These requirements include, but are not limited to the following specialized security screenings: Microsoft Cloud Background Check: This position will be required to pass the Microsoft, GitHubs parent company, Cloud Screen uponhire/transfer and every two years thereafter.
Misc Info For This Position:
Remote Mix: 100% Remote
Job Type: Full-Time
Regional Restrictions: North America Only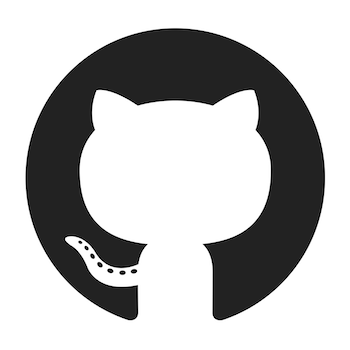 Github

San Francisco,CA
United States

Website
Job Info:
100% Remote
Full-Time
North America