Site Reliability Engineer (SRE)
Posted Aug 9
We are looking for Site Reliability Engineers at all levels to work on our cloud operations platform, turning the best open-source technologies into frustration-free cloud services.
You will be part of a team working on the Aiven cloud platform, improving its scalability, reliability, observability and ensuring the systems are able to scale with our rapidly-growing, global customer base. This team champions our platform's reliability: we apply our experience running the platform to make it more resilient, both for ourselves, and for our customers. On-call duties are involved, and we use a follow-the-sun model so that on-call duties are not overnight. Depending on your interests, you may also participate in new feature development and help extend our product portfolio of open-source data technologies.
We are looking for candidates that have skills in either software development with Python, or in Linux systems administration. Long-term success in this role does require both software engineering and Linux systems administration skills; we expect candidates to have the basics of both, and will help them develop their skills. Also critical to the role are a debugging mindset and analytical problem-solving skills we have the mandate to dive into our codebase and fix bugs in the normal course of events.
This role is aimed at candidates who are at a Junior-Mid level of experience. We actively grow our employees' skills to help them reach the next level. Please don't hesitate to apply even if you are unsure if your experience matches we will adjust accordingly.
How we roll
Our philosophy is to automate everything and to avoid repetitive manual work. Our own backend systems are mostly implemented in Python. We offer and operate the following complex open-source database and data management systems on behalf of our customers: PostgreSQL, MySQL, Kafka, Flink, M3, OpenSearch, Cassandra, Redis, InfluxDB, and Grafana. The Aiven platform automates the bootstrapping and maintenance of these technologies across various cloud providers, including AWS, Azure, GCP, and several others. In true startup fashion, Aiven itself runs on the Aiven platform. Joining Aiven is a fantastic learning opportunity to grow your skills and gain experience with these exciting and in-demand technologies.
What we offer
Growth opportunities our SRE team operates all of our services on nearly all of our platforms, and we support team members becoming subject-matter experts on one or more of the services we provide
Work with all of the major cloud providers, and many smaller ones as well
Learn how services behave and are kept running and available, regardless of what kind of problems are thrown at them
Master the development and operation of large-scale cloud services
Work with Open-Source technologies, and contribute back to the huge global community that allows companies like Aiven to exist
Learn from colleagues who are world-class in their domain
A pragmatic, evidence-driven workplace
Requirements
Key skills for success in this role include:
Hands-on experience operating one or more of the following: Apache Kafka, Apache Cassandra, Apache ZooKeeper, PostgreSQL, MySQL, or Opensearch/Elasticsearch. We do not require that you have experience with all of them!
Experience in systems automation
Skills in both, but demonstrable expertise in

Software development in Python
Linux systems administration and networking
What we value:
Good understanding of IT security
Distributed systems knowledge
Analytical problem-solving skills
Experience in writing technical blog posts and giving technical presentations
Benefits
You will be part of a highly-skilled, tight-knit and diverse team, making your contribution essential to what is becoming a truly unique success story. If you're interested, send us your application.

A dynamic startup environment with a unique culture being headquartered in Helsinki, Finland, and a rapidly growing, international business
A technical team of very experienced experts in their field of Backend/Frontend Development, Support Engineering, Product Management
Participation in our employee stock option plan
High degree of autonomy
Working with international, highly engaged colleagues
Flat hierarchy and open communication
Get things done attitude
Attractive health insurance plans (medical, dental, vision) through BlueCross BlueShield
Aiven Inc. is an equal opportunity employer. All qualified applicants will receive consideration for employment without regard to race, color, religion, sex, national origin, age, citizenship, disability, veteran status, gender identification, sexual orientation, genetic information or any other characteristic protected by federal, state or local law.
Misc Info For This Position:
Remote Mix: 100% Remote
Job Type: Full-Time
Regional Restrictions: USA Only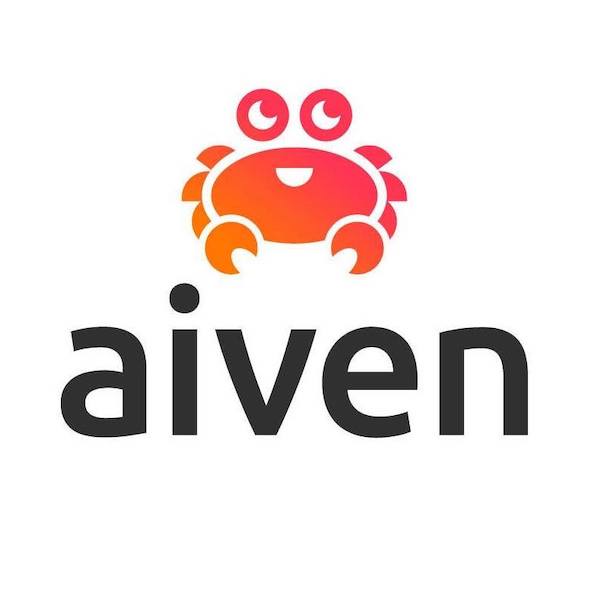 Aiven

Finland

Website
Job Info:
100% Remote
Full-Time
USA