Senior iOS Developer
Posted Aug 9
As a Software Developer for Heartland, you will design, develop, test and maintain native iOS applications and Software Development Kits (SDKs) used by other internal and external developers to interface with Heartland products. You will also work on multiple projects in a Scrum based agile team and be responsible for all phases of the software development lifecycle. The ideal candidate is a software developer at heart with a passion for delivering high-quality user experience.
Your skills will be needed in developing and maintaining our commercial products to grow profitability and market share. Including but not limited to: optimizing deployment pipelines; automating manual and repetitive activities; researching new technology; providing proof-of-concept demonstrations and much more.
Teamwork is an important part of Heartland's success, and as a Developer you will be expected to mentor and develop your teammates and to work effectively with many different functional roles in our organization from operations, to infrastructure, to quality assurance and beyond.
Duties
Architect and design systems and solutions
Develop advanced applications for the iOS platform
Develop SDKs used by internal and external developers
Identify and implement patterns and practices in the software to reduce complexity and improve quality
Perform unit and integration tests
Participate in code reviews, freely receiving constructive feedback
Be able to receive feedback from others in the organization including your teammates
Implement automated build and release definitions
Write unit and integration tests
Perform application builds
Troubleshoot bugs in the application
Develop proof-of-concept solutions

Job Requirements
Bachelor's degree in Computer Science, related field or equivalent experience.
Programming skills with various technologies
Experience with third-party libraries and APIs
3+ years of experience in native iOS app development (Objective-C, Swift, etc.)
2+ years of experience developing SDKs used by other developers
Knowledge of offline storage, performance tuning, and memory tuning
Understanding of modern design principles and human interface guidelines
Strong communication skills.
Strong troubleshooting and analytical skills.
Understanding of Android versions, devices, features and conventions, and a strong awareness of the mobile ecosystem
Locations:
Oklahoma - Remote
Georgia - Remote
Kansas - Remote
Texas - Remote
Florida - Remote
California - Remote
Misc Info For This Position:
Remote Mix: 100% Remote
Job Type: Full-Time
Regional Restrictions: USA Only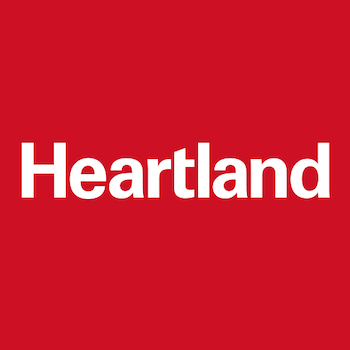 Heartland Payment Systems

United States

Website
Job Info:
100% Remote
Full-Time
USA