Senior UX Researcher
Posted Apr 25
We're looking for a Senior UX Researcher to join the Customer Experience team at Modus. Want to help our clients build awesome solutions to accomplish their goals and vision Are you interested in working remotely with some of the best talent on the planet
About You
You care about the craft of research youll take an unpopular stance or push back against the status quo to make sure you deliver quality work. You believe that successful products dont just improve users lives but also deliver on business outcomes. Youre always learning about new skills, about problem spaces, and about whether the product is actually working. Youre not dogmatic about your research process and can adapt to deliver value in different scenarios and timelines.
UX research plays an essential part in every step of our design and product development process. As a Senior UX Researcher, you will provide an unbiased look into qualitative and quantitative data to help guide decisions and next steps.
As a Senior UX Researcher at Modus, you will:
Communicate the value of research to stakeholders.
Identify the best research methods to use based on our clients research goals, constraints, and resources. Guide the client in establishing valuable research goals.
Create research plans that adapt to budget and timeline constraints.
Collaborate with clients to recruit participants for research, including writing screening questionnaires and crafting recruiting messages.
Plan and perform qualitative research methods, such as interviews and field studies. Analyze qualitative data to extract findings of user needs. Track qualitative findings across multiple initiatives.
Perform statistical analyses to discover findings in quantitative data and product analytics.
Collaborate with user experience designers and developers to inform the quality of the product, and with product managers to inform feature priorities.
Lead generative research initiatives to uncover rich, contextual details about users lives that lead to competitive advantages for our clients.
Manage evaluative research initiatives, such as concept testing, usability testing, or hypothesis testing.
Engage stakeholders in the user research process to help them internalize findings and believe in the research results. Lead persona and journey mapping workshops with stakeholders to involve them in analyzing research data.
Craft compelling storylines to communicate your researchs impact to stakeholders and team members, both in terms of how the research can improve users experiences and the clients business health.
Participate in strategic planning sessions for company-wide strategies and for specific software projects.
Analyze, synthesize, interpret, and explain research results.
Prepare and deliver easy-to-understand, well-designed research plans and findings tailored to a variety of audiences.
Plan and facilitate workshops with key stakeholders to gather information and insights. Help drive to consensus. Document and communicate outcomes in a clear, effective, and visually appealing manner.
Work independently under general prioritization and guidance of the UX Director.
Think this is a perfect position for you Dont miss out on your next big career opportunity, send us your latest CV and Portfolio link, and join Modus Create now
[In reference to requisitions 1054]
Why Modus Create
Our Benefits vary according to the Country you are located in and employment status, so please reach out to our recruiter in case you have any questions.
If you live in USA and you become a full time employee at our office we offer:
Competitive compensation
Health insurance (medical, vision, and dental) and other benefits (FSA and HSA)
401(K) match to up to 3.5% of your annual salary
Remote work
The chance to work side-by-side with thought leaders in emerging tech
Flexible Time Off/PTO
Misc Info For This Position:
Remote Mix: 100% Remote
Position Level: Senior
Job Type: Full-Time
Regional Restrictions: USA Only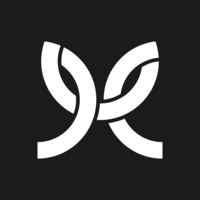 Modus Create

Reston,VA
United States

Website
Job Info:
100% Remote
Senior
Full-Time
USA