Senior UX Researcher
Posted Apr 19
At Contrast, we make application security smart and simple for software teams. We are looking for a Senior UX Researcher to help us better understand our users and support more strategic decisions across our products.
The UX researcher will discover and communicate user needs and behaviors to help our product teams make sustainable, evidence-based product decisions. You will plan and conduct user research to surface insights early in product planning. Later, you will review concepts with users to assure we are going in the right direction and, finally, support usability testing to confirm we have the details right. We'd also love it if you know and care about using analytics and other quantitative data we can gather and use to measure success or spot unmet needs.
As a member of the research specialty within our UX team, you bring a user-centered focus to make our products meet the expectations and needs of our intended audiences and drive a more robust product strategy and empathy for the user within our teams. You help the organization value and seek the insight you can bring. You are a storyteller and work well with UX leads, product managers, and engineers on user research needs.
Location
This is a full-time position that can work remotely anywhere in the U.S.
Responsibilities:
Always advocate for the user.
Leverage your experience working with enterprise products and highly technical users
Collaborate well with UX designers, product managers, and engineers on research needs and activities for their products or across products.
Plan and conduct qualitative and quantitative user research for multiple products or major initiatives. You know how to screen and recruit participants, schedule sessions, collect data, analyze for patterns, and share findings.
Surface and share user insights and actionable recommendations in ways that engage and communicate well, like findings reports, personas, mental models, flows, experience maps, storyboards, or sketches. Translate into product opportunities.
Create and share processes and best practices to build our research discipline.
Promote research findings and insights across Contrast.
Requirements:
At least three years of experience in user research for enterprise software
Case studies or a portfolio to share that shows your research approach and examples of your work. We cannot consider your application without this.
Skilled in a range of methods that cover both qualitative and quantitative needs, such as survey design, interviews, personas, workflow analysis, concept testing, co-design, and heuristic analysis
Comfortable with a range of user research tools or vendors for either moderated or unmoderated sessions, such as Usertesting.com or Userinterviews.com
Experience planning and running usability testing, either moderated or unmoderated
Strong at ResearchOps: take the initiative to uncover research needs, plan and prioritize efforts
A willing teacher: guide and empower product managers, user experience designers, and more junior researchers to perform user research using desired processes
Make methods and templates transparent and available to others
Preferred skills and training:
UX design training or experience, including prototyping. Comfortable using Miro, Figma, or other tools for illustrating high-level workflow or concepts.
Familiar with using Pendo or similar user analytics data to understand the behavior
Application security or cybersecurity product experience
What we offer:
Competitive Compensation
Medical, dental, and vision benefits
401(k) plan
Flexible paid time off
We are changing the world of software security.Do it with us.
We believe in what we do and are passionate about helping our customers secure their business.
If you're looking for a challenge and want to enjoy where you work, you'll love Contrast Security.
Misc Info For This Position:
Remote Mix: 100% Remote
Position Level: Senior
Job Type: Full-Time
Regional Restrictions: USA Only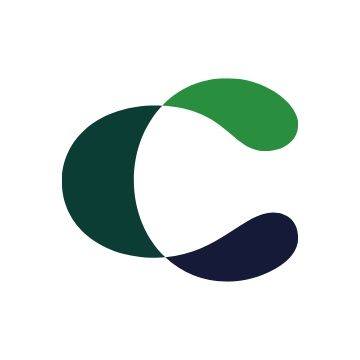 Contrast Security

Los Altos,CA
United States

Website
Job Info:
100% Remote
Senior
Full-Time
USA