Senior UX Researcher, Contract
Posted Jan 7
As a Sr. User Experience Researcher at Left Field Labs, youll be responsible for working closely with designers, technical leads and business stakeholders, providing deep user, product and market research, facilitating stakeholder interviews, and confidently presenting your findings and recommendations to internal and client teams. Your initial research and strategy will help ground creative and UX design decisions for a variety of digital products and experiences built by Left Field Labs and used by millions of people on a daily basis.
You should be versatile and multifaceted, with a deep passion for solving problems and an understanding of how your work integrates with and empowers other disciplines. Armed with your familiar toolbox of UXR methods and approaches, you take pride in and ownership over your work, but also have a team-oriented and collaborative mentality. Your research is meticulous and structured, fueling strategic recommendations across platforms and devices.
Responsibilities:

You will work closely with internal and external teams and stakeholders to satisfy client requirements that produce high-quality deliverables. A positive attitude and outlook are a necessity, as well excellent, clear communication and professionalism. Organization and thoughtfulness will be the key qualities in everything you do, while focusing on a sense of timeliness and ownership. Every step of the way, youll have the opportunity to provide UX research expertise and experience.
Translate client requirements and objectives into user research and testing studies with concrete goals, approach, and plan
Create scripts and materials for interviews and testing sessions, adjusting to and clearly communicating changes to the testing plan and timeline
Conduct user research, focus group and lead demos to test prototypes and gather actionable results
Conduct literature reviews, competitive/comparative analysis, analytics audits, etc.
Form initial user/product strategy including developing target audience and personas, affinity or domain mapping, digital ecosystems diagrams, and high-level customer journeys
Confidently package and present findings and recommendations to your project team and client stakeholders

Qualifications:
3-5 years of professional experience conducting user experience research and architecting experience/product strategy
Proven experience leading and conducting generative/exploratory and evaluative research studies
Up-to-date on new UX research trends and methodologies
Team player who creates opportunities for innovation and excellence
Time management: ability to multitask and prioritize deadlines
Comfortable supporting and collaborating with UX, creative and technical leads
A multi-disciplinary background combining design with psychology, computer-science, specialized user-experience focused program or a related field is a major plus
Able to work independently in a deadline-sensitive and fast-paced environment
Maintain high level of research quality and strong work ethic
Confidence and team spirit
Education:
Bachelor's Degree or equivalent work experience
Left Field Labs is an equal opportunity employer
Misc Info For This Position:
Remote Mix: 100% Remote
Job Type: Part-Time
Regional Restrictions: USA Only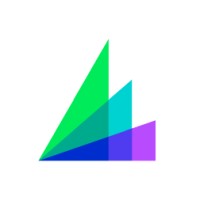 Left Field Labs

Culver City,CA
United States

Website
Job Info:
100% Remote
Part-Time
USA