Senior UX Designer
Posted Jan 7
As a Senior User Experience Designer at Left Field Labs, youll be responsible for working closely with creative directors, technical leads and business stakeholders, providing research, drafting strategy, and crafting detailed documentation to support creative and inspire design for a variety of consumer-facing websites, apps and experiences used by millions of people on a daily basis.
You should be versatile and multifaceted, with a deep passion for solving problems with both creativity and an eye for detail. You have a team-oriented mentality and a healthy respect for the role your work plays in the broader user experience. You should have a passion for people: seeking to understand what makes someone tick, while understanding the wider needs of humanity. You use your insight, logic and creativity to architect incredible user experiences while driving strategic objectives of the project fueled by research.
Responsibilities:
You will work closely with producers, tech leads, developers and creative teams to satisfy client requirements that produce high-quality deliverables. A positive attitude and outlook are a necessity, as well excellent, clear communication and professionalism. Organization and thoughtfulness will be the key qualities in everything you do, while focusing on a sense of timeliness and ownership. Every step of the way, youll have the opportunity to provide digital expertise and experience.
Translate client requirements and objectives into actionable user stories, sitemaps and wireframes
Persuasively present logical solutions to peers and clients, with an open mind for collaboration
Take creative direction, and translate larger approaches into actionable design solutions
Confidently present ux thinking to clients, and support in pitches
Collaborate with our designers, developers and leadership to deliver creative solutions to technical problems
Assist the Producer in ensuring user experience design deadlines are met
Work closely with developers to document solutions in high detail, while ensuring technical feasibility of projects
Conduct user research, focus group and lead demos to test prototypes and gather actionable results
Qualifications:
4-6 years of professional experience architecting user experience research, strategy and design
Proven experience leading the UX process from brief to wireframes to technical documentation
Team player who creates opportunities for innovation and excellence
Strong understanding of fundamental design principles, typography, visual hierarchy, and usability and ability to execute clean and elegant documentation
Specialized knowledge of design software such as Figma, Adobe Creative Suite, sketch or similar with an understanding and ability to build designs using components and libraries and prototype
UX research experience including planning and conducting user testing and initial audience/positioning research and strategy
Up-to-date on new trends and ideologies in the digital world and a passion for pushing creative boundaries in design
Comfortable supporting and collaborating with both creative and technical leads
Able to work independently in a deadline-sensitive and fast-paced environment, but knows when to ask questions for clarification or to make a more informed and efficient decision
Time management skills: the ability to multitask and prioritize deadlines
Confidence, team spirit, and willingness to give/receive critique/feedback
Strong online portfolio showing ux concepts and strategies you created and working examples of those ideas in execution
Education:
Bachelor's Degree or equivalent work experience
Left Field Labs is an equal opportunity employer
Misc Info For This Position:
Remote Mix: 100% Remote
Position Level: Senior
Job Type: Full-Time
Regional Restrictions: USA Only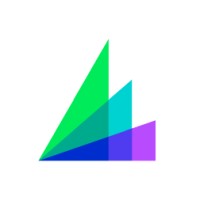 Left Field Labs

Culver City,CA
United States

Website
Job Info:
100% Remote
Senior
Full-Time
USA