Senior Technical Proposal Writer
Posted Apr 27
We are looking for an experienced Technical Proposal Writer to manage and support our proposal writing and submission efforts. This role will be vital in the creation, management, and submission of our proposals across multiple federal agencies. This role will be instrumental in facilitating growth at Oddball and will have a direct impact across all business units and the future of our company. Working directly with our executive and sales teams, this role will work with both internal and external stakeholders to ensure that all proposal writing requirements and strategies are optimized for success.
We believe someone with the following experience will thrive in this role:
Experience managing, writing, and submitting a wide range of government proposals (RFP, RFI, RFS, etc.).
Excellent technical writing, with the ability to understand and distill wide-ranging information into a compliant and well-written proposal, for both business and technical use cases.
Experience working with or in VA, CMS, or DoD, with domain understanding and knowledge.
Managing relationships and working with partners and subcontractors.
Tech-savvy - experience communicating, writing and presenting to all levels of stakeholders, both technical and non-technical.
An understanding of key IT initiatives including agile, cloud, IT modernization, cybersecurity, data analytics, etc.
Familiarity with major federal government acquisition strategies, contract vehicles, and government proposal processes.
Deep understanding of federal proposal compliance.
This position is remote. Must be located within the United States.
This is a salaried role. Oddball offers tech and continuing education stipends.
Oddball is an Equal Opportunity Employer and does not discriminate against applicants based on race, religion, color, disability, medical condition, legally protected genetic information, national origin, gender, sexual orientation, marital status, gender identity or expression, sex (including pregnancy, childbirth or related medical conditions), age, veteran status or other legally protected characteristics. Any applicant with a mental or physical disability who requires an accommodation during the application process should contact an Oddball HR representative to request such an accommodation.
Misc Info For This Position:
Remote Mix: 100% Remote
Position Level: Senior
Job Type: Full-Time
Regional Restrictions: USA Only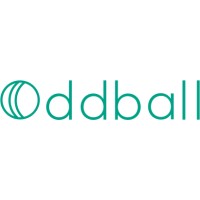 Oddball

Washington,DC
United States

Website
Job Info:
100% Remote
Senior
Full-Time
USA