Senior Talent Acquisition Manager
Posted Apr 15
GitHub is looking for an experienced Talent Acquisition Manager who enjoys working closely with business leaders and their HR partners to achieve the overarching talent acquisition agenda and strategy. The role requires strong business acumen with the ability to communicate and articulate business strategy and data to senior leaders. This Talent Acquisition Manager will be focused on GitHub's Engineering business and should be comfortable using data to set hiring plans across countries and lead the team to deliver against these plan. The role will have the opportunity to drive impact in the following areas:
Responsibilities:
Hire, lead and develop a team of high-performing recruiters to achieve assigned OKRs, metrics, and goals. Ensure that individuals on the team are learning, growing, and advancing in their respective careers.
Apply recruiting subject matter expertise to drive operational excellence in talent engagement, talent attraction and talent assessment.
Create, guide, develop and implement a talent acquisition strategy that anticipates business needs, grows in scale and efficiency, ensures candidate representation, client management and candidate satisfaction.
Partner with key stakeholders to define future talent needs, develop delivery and sourcing strategies to achieve our mission of building an exceptional, diverse technical community of Hubbers.
Work closely with business leaders to influence and deliver quality interview practices while creating and maintaining a high touch candidate experience through all aspects of the recruitment funnel.
Participate in cross-business/cross-company special projects and initiatives related to talent acquisition, as well as the broader HR Roadmap.
Ensure accurate business reporting to clients and stakeholders against quality metrics monthly.
Minimum Qualifications:
6+ years of experience in a recruiting role or related work.
3+ years of experience in people management.
Deep understanding of talent acquisition and experience leading a team of high-performing recruiters.
Demonstrate exceptional people management capabilities, plus a history of leaving an organization stronger than it was before.
Ability to meet standard measurements of success, including annual hiring plans and diversity goals, as well as focus on higher value and impactful deliverables.
Ability to flex, be nimble, and deliver results in an often ambiguous environment with a distributed recruiting team.
Excellent written and verbal communication and presentation skills.
Experience identifying and resolving issues independently - solid sense of accountability and sound personal judgment
Preferred Qualifications:
Bachelor's degree or equivalent practical experience.
Experience in a wide range of current recruiting policies, practices, and trends.
Ability to leverage a data-driven approach to make hiring decisions and to synthesize recruiting metrics to help drive strategic recruiting decisions.
Ability to prioritize and manage competing demands and clients.
Ability to understand new technologies.
Excellent project management, organizational, and consultative skills with excellent attention to detail.
(Colorado only) Minimum salary of 89,200 to maximum 189,300 + bonus + equity + benefits.
Note: Disclosure as required by sb19-085 (8-5-20) of the minimum salary compensation for this role when being hired in Colorado.
Who We Are:
GitHub is the developer company. We make it easier for developers to be developers: to work together, to solve challenging problems, and to create the world's most important technologies. We foster a collaborative community that can come togetheras individuals and in teamsto create the future of software and make a difference in the world.
Leadership Principles:
Customer Obsessed - Trust by Default - Ship to Learn - Own the Outcome - Growth Mindset - Global Product, Global Team - Anything is Possible - Practice Kindness
Why You Should Join:
At GitHub, we constantly strive to create an environment that allows our employees (Hubbers) to do the best work of their lives. We've designed one of the coolest workspaces in San Francisco (HQ), where many Hubbers work, snack, and create daily. The rest of our Hubbers work remotely around the globe. Check out an updated list of where we can hire here: https://github.com/about/careers/remote
We are also committed to keeping Hubbers healthy, motivated, focused and creative. We've designed our top-notch benefits program with these goals in mind. In a nutshell, we've built a place where we truly love working, we think you will too.
GitHub is made up of people from a wide variety of backgrounds and lifestyles. We embrace diversity and invite applications from people of all walks of life. We don't discriminate against employees or applicants based on gender identity or expression, sexual orientation, race, religion, age, national origin, citizenship, disability, pregnancy status, veteran status, or any other differences. Also, if you have a disability, please let us know if there's any way we can make the interview process better for you; we're happy to accommodate!
Please note that benefits vary by country. If you have any questions, please don't hesitate to ask your Talent Partner.
Misc Info For This Position:
Remote Mix: 100% Remote
Position Level: Senior Manager
Job Type: Full-Time
Regional Restrictions: USA Only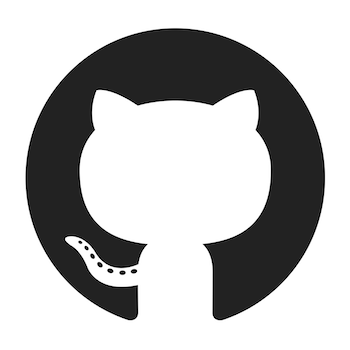 Github

San Francisco,CA
United States

Website
Job Info:
100% Remote
Senior Manager
Full-Time
USA