Senior Software Engineer, QA Automation
Posted Dec 2
EasyPost is seeking an experienced QA Automation Engineer to ensure that our APIs meet our customers' high standards of quality, performance and reliability. As a QA Automation Engineer, you will be responsible for building automated tools that test our internal and external APIs on a regular basis. You will work with backend engineering teams to understand their systems in depth and develop testing strategies, then build tools to put those strategies into practice.
We're seeking passionate, talented software engineers who are interested in building a cutting-edge SaaS product while reducing logistics friction in the lives of millions of people. If you love solving tough problems in a fast-paced and collaborative environment, then we'd love to meet you.
What you will do:
o Responsible for designing new, and modifying existing, QA tooling to prove our systems are working as intended
o Build integration tests for a distributed Service-Oriented Architecture (SOA) that is composed of both asynchronous and and synchronous processing and communication
o Contribute to overall system design in a highly collaborative environment
o Create and debate multiple solutions to a variety of problems with a diverse engineering team
o Nurture other engineers through direct interactions, well composed documentation and group sessions
o Work with leadership to create a practical roadmap for an internal testing environment that supports our existing infrastructure and creates opportunities to expand it
o Work with development and systems teams on understanding their needs and how best to support them.
About You:
o Deep experience in building QA tools in a distributed Service Oriented environment building SaaS or Cloud based solutions
o 7+ years experience with a high level language like python, ruby, java, etc
o Great written and verbal communication skills and ability to talk with developers, sysadmins, and product managers
o Ability to write technical designs and implement them
o Incrementally work to create improvements in quality, performance, correctness and scale of various services
o Committed to using the right tool for the job in the context of a greater engineering community
o Can Identify what needs to be done, collects data, presents options and communicates tradeoffs
o Past experience in e-commerce or logistics not required, but preferred
o Experience with Ruby, Golang or Rust is a bonus
What We Offer:
o Comprehensive medical, dental, vision, and life insurance
o Competitive compensation package and equity
o 401(k) match
o Monthly work from home stipend of 100 net
o Flexible work schedule and paid time off
o Collaborative culture with a supportive team
o A great place to work with unlimited growth opportunities
o The opportunity to make massive contributions at a hyper-growth company
o Make an impact on a product helping ship millions of packages per day
Misc Info For This Position:
Remote Mix: 100% Remote
Position Level: Senior
Job Type: Full-Time
Regional Restrictions: USA Only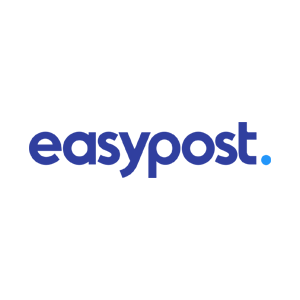 Easy Post

San Francisco,CA
United States

Website
Job Info:
100% Remote
Senior
Full-Time
USA